Days on the lake. Watching the big game. Pancakes on Sunday mornings. There is something so special about memories made with Dad. Say "thank you" for all the adventures and life lessons this Father's Day with gifts as great as he is!
Is Pops a jetsetter? Leather travel accessories like our expertly crafted Saddle Leather Weekend Bag, matching  Eyeglass Case, and Beckett Leather Travel Passport Case will keep him organized and stylish on the go. You can even make it feel extra personal with custom monogramming.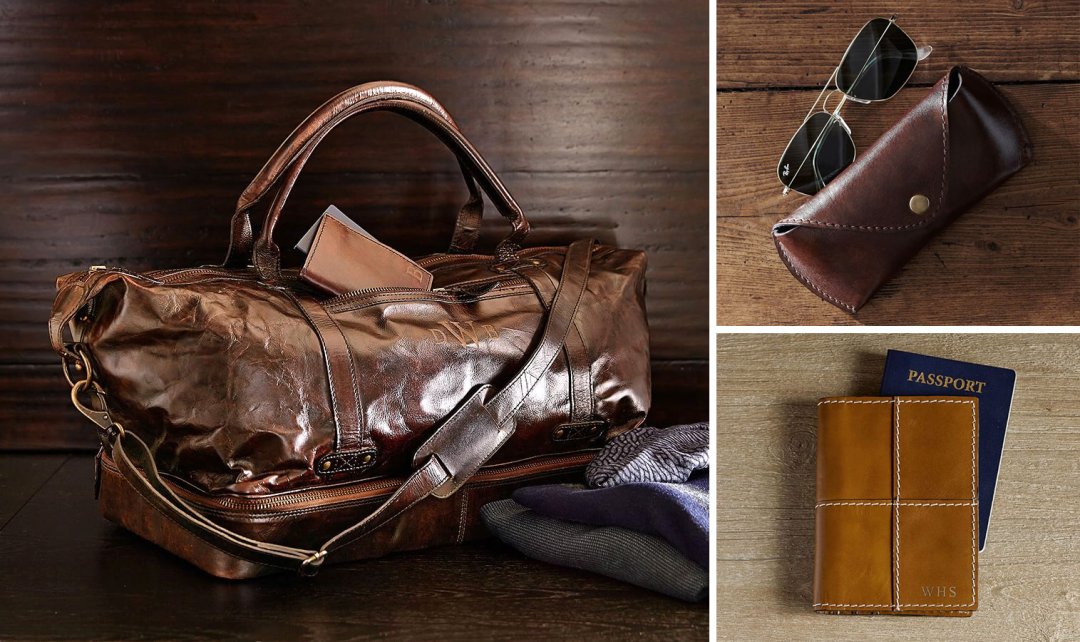 Is your old man a punctual type? Or maybe you always seem find yourself waiting? Desk clocks with an old-timer flair (like our handsome Pocket Watch Clock) or vintage vibe (like our classic Charleston Vintage Clock) will keep him on time and on track. You could also decorate his desk with a timeless piece like our Caruso Large Desktop Clock that comes complete with a nostalgic ticking sound.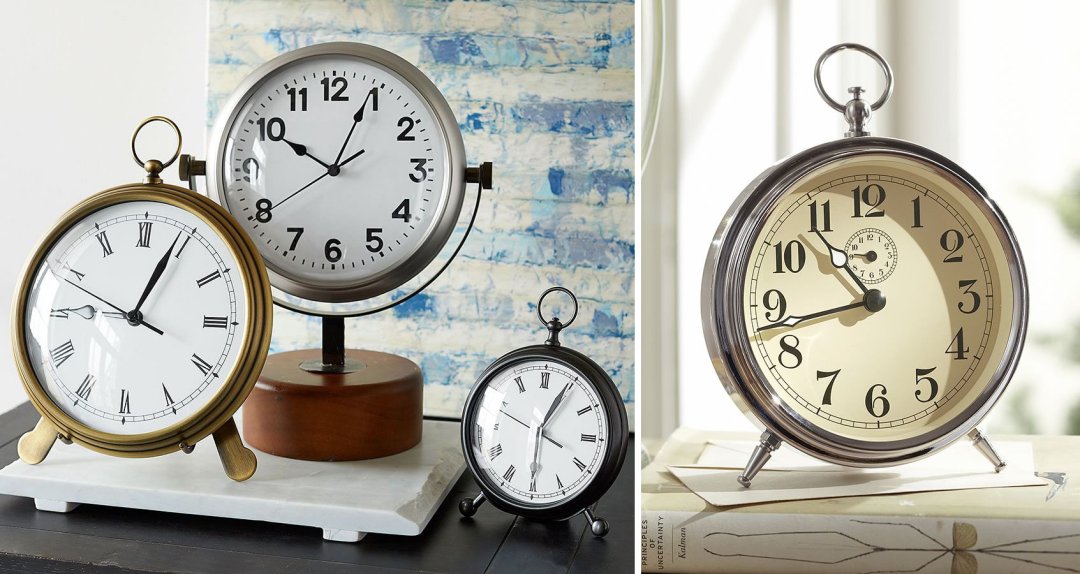 Is Good Ole Dad a little sentimental? Or does he love looking back at the past? A frame filled with a photo depicting a special moment you shared will remind him of the good times whenever he catches a glimpse. Fill a classic wooden frame, get a silver one engraved, or preserve a treasure in a shadow box — or even go big with a complete Gallery in a Box (and learn how to create your very own gallery wall, too!).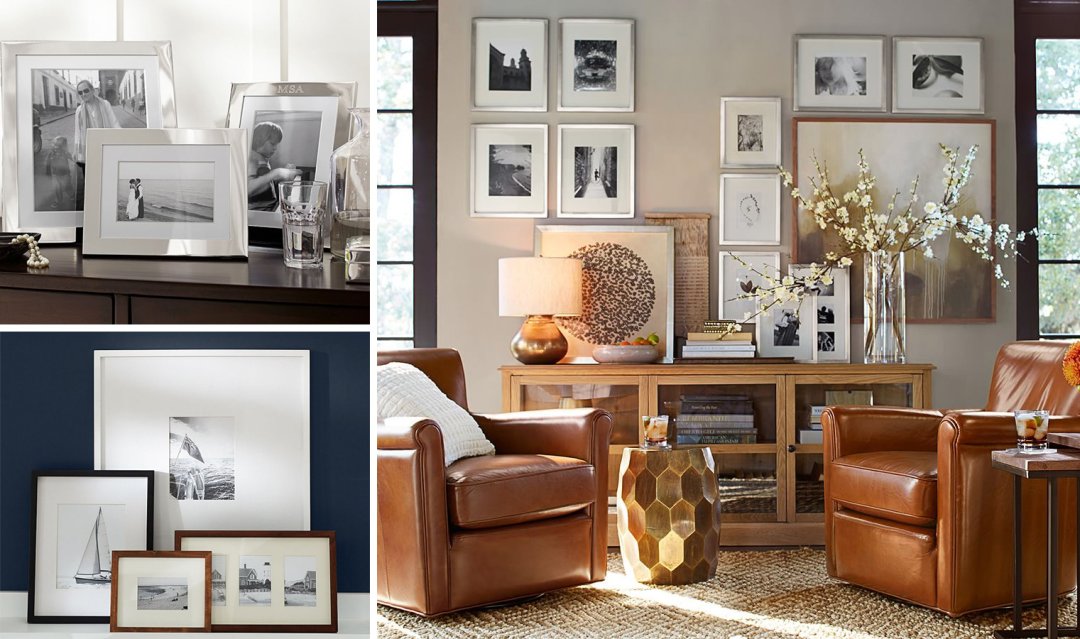 Does your old man appreciate a nice drink? Make sure he's ready for special occasions with a handsome bar designed to hold all the essentials, like our dramatic Banks Bar, marble-topped Rustic Ultimate Bar, or customizable Modular Bar System. High-quality barware and tool sets ensure he's prepared for any guest's order, while eye-catching decanters showcase his favorite spirits, even in between festivities.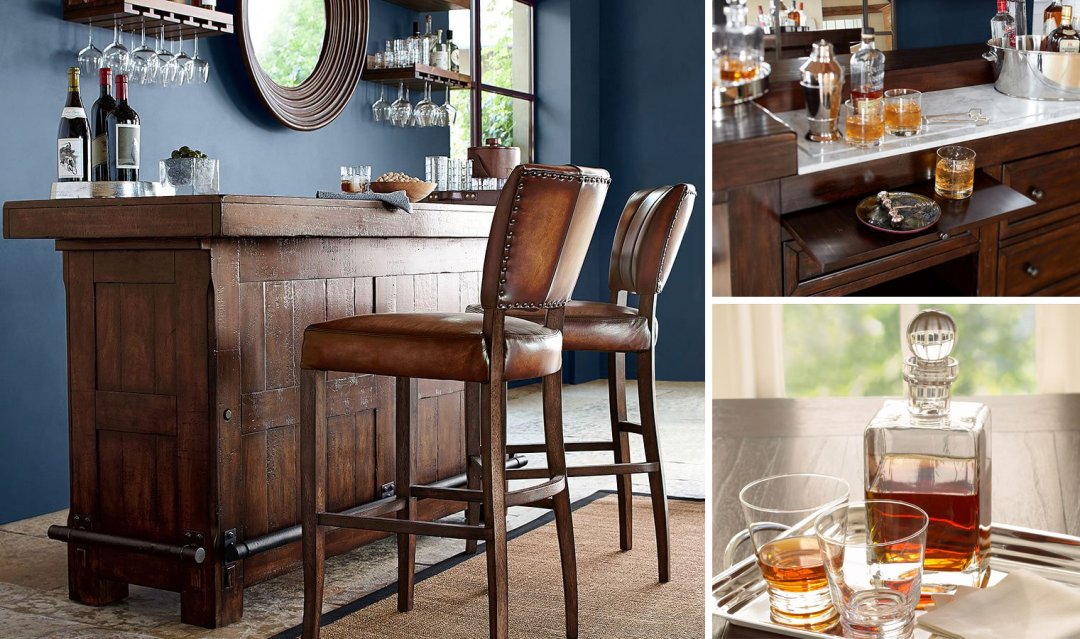 No matter what Dad's into, he deserves to be celebrated this and every Father's Day. Here's to you, Dad!
Featured Products
About the Author
Stacey Kennelly designed her first home in her parent's laundry room when she was three. She's since moved into her own place, thankfully, but one thing has never changed: She feels most at peace in spaces she creates. Today she is a writer, editor and multimedia storyteller in the San Francisco Bay Area.