With only a few weeks before Labor Day marking the end of Summer, we know most people are looking forward to the start of school, Fall and of course the holidays. But we can't quite let go of our lazy afternoons, al fresco dining with friends and soaking in the last of the sun's warm rays.  These are the dog days of Summer and we are determined to enjoy every second of them!  However, entertaining in the last days of Summer doesn't always necessitate a pool party and a big barbecue.  We asked photographer and stylist Tiffany of Offbeat + Inspired to help us imagine a late Summer party and she came back with a beautiful concept that focused on friends, food and sharing – simple, relaxed and easy as we enter into Fall.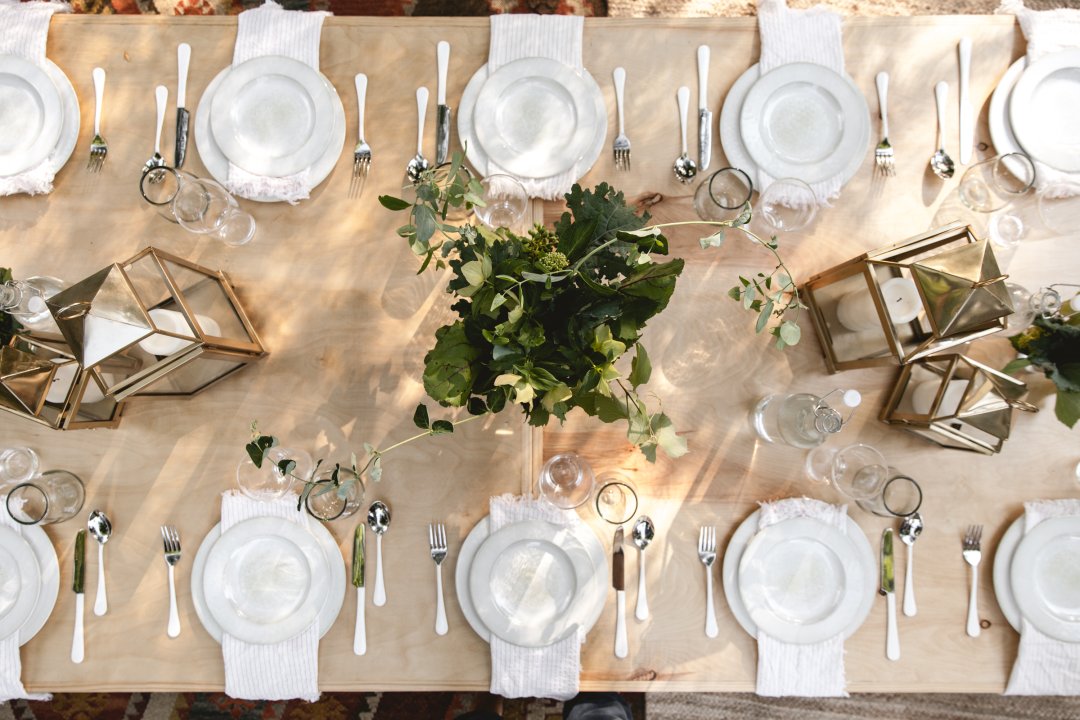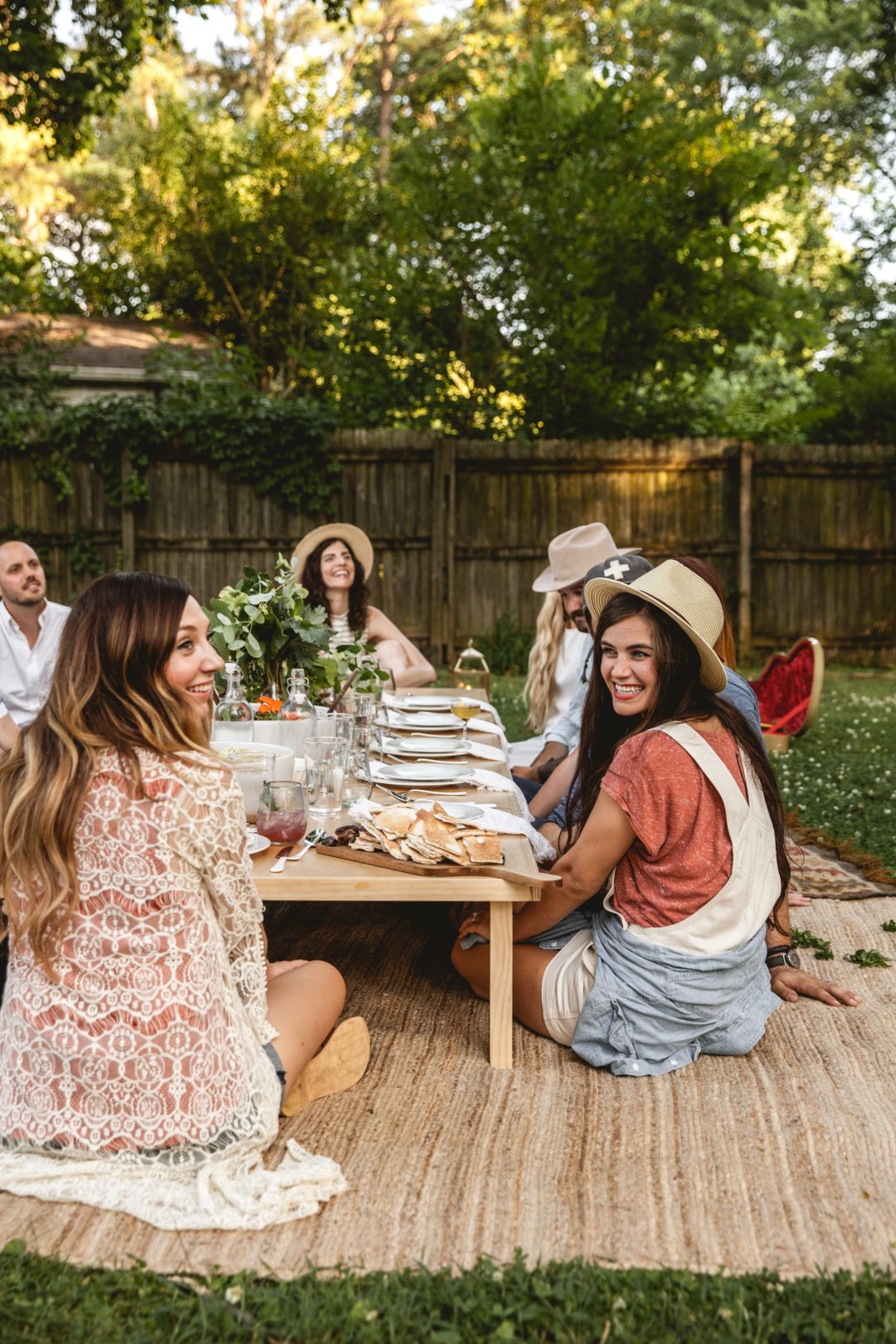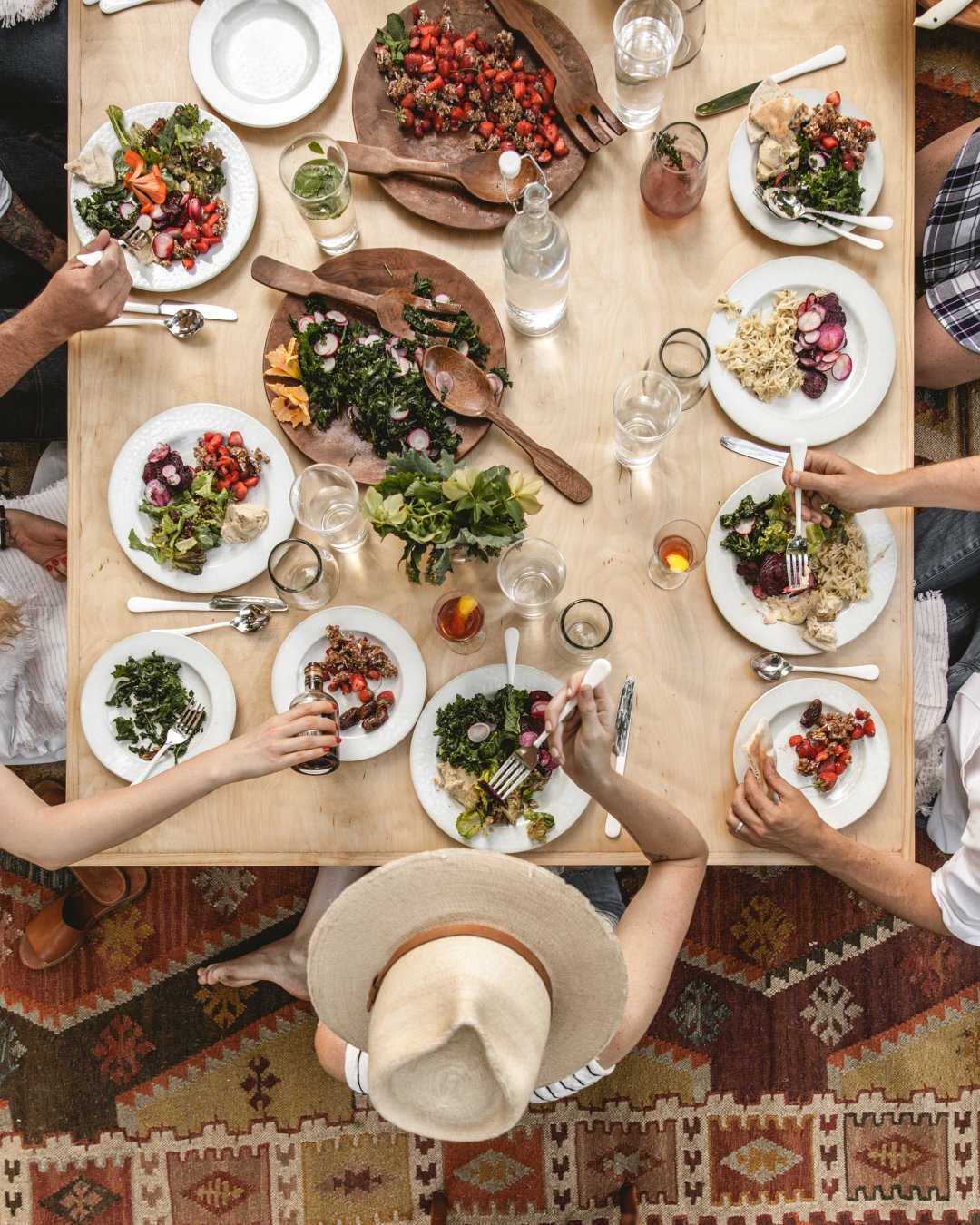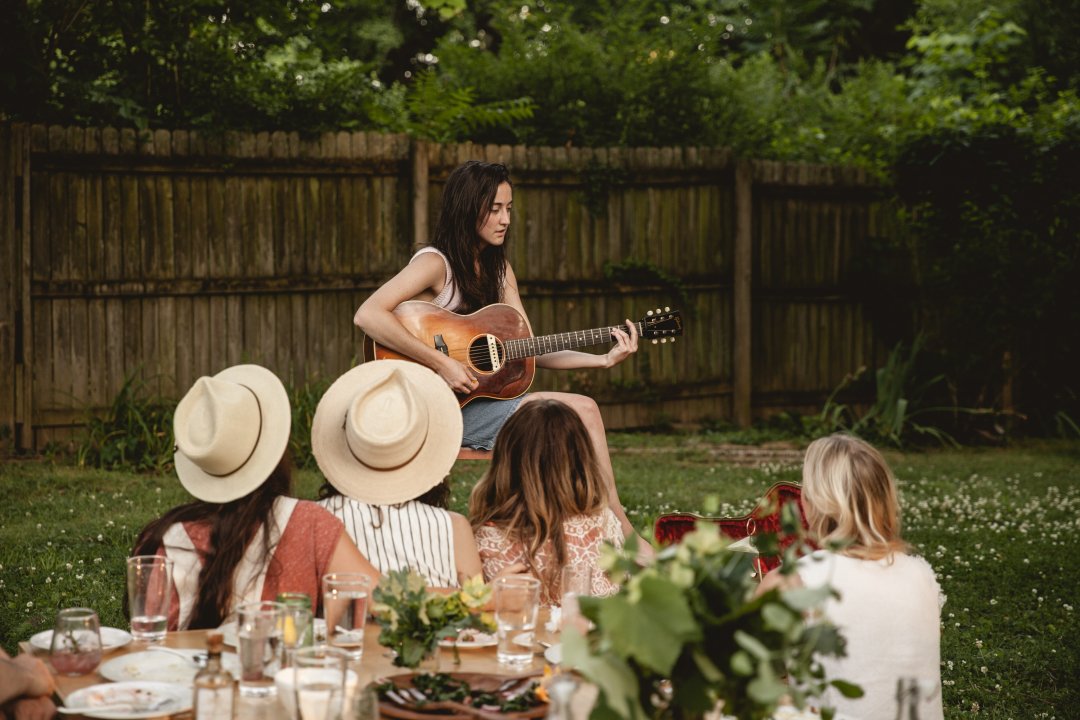 Want to recreate this look for your next outdoor weekend gathering, then following these three tips from Tiffany to get the look.
5 Tips for Creating a Magical and Affordable Backyard Gathering
Go Low. You just need a simple, low table to accommodate. Hire a local woodworker to make one for you or modify an existing table you may have.  Tiffany worked with Nashville-based Handy Dandy Productions to create the one for the shoot.
Skip the chairs, sit on rugs. It's less limiting, less complicated and no need to think about winter storage! Tiffany loves that extra guests can squeeze in if they want to, and it's way easier to cart a few rugs out than to transport 10-20 pieces of furniture.
Forage For Florals. Keep table decor simple by filling vases and jars with foraged wildflowers. Tiffany picked the centerpieces from her yard!
Share the Load. Have your foodie friends bring a dish or two! Tiffany called upon McKel Hill of Nutrition Stripped created some delicious recipes in collaboration with Bloomsbury Farm, and GBZO Nashville provided homemade hummus that everyone loved.
Add An Unexpected Element.  We all have friends with unique talents, so why not ask to see if they would be willing to put their skills front and center.  Once Tiffany's guests were happy and full, she treated them to live music courtesy of her dear friend Molly Parden as the sun set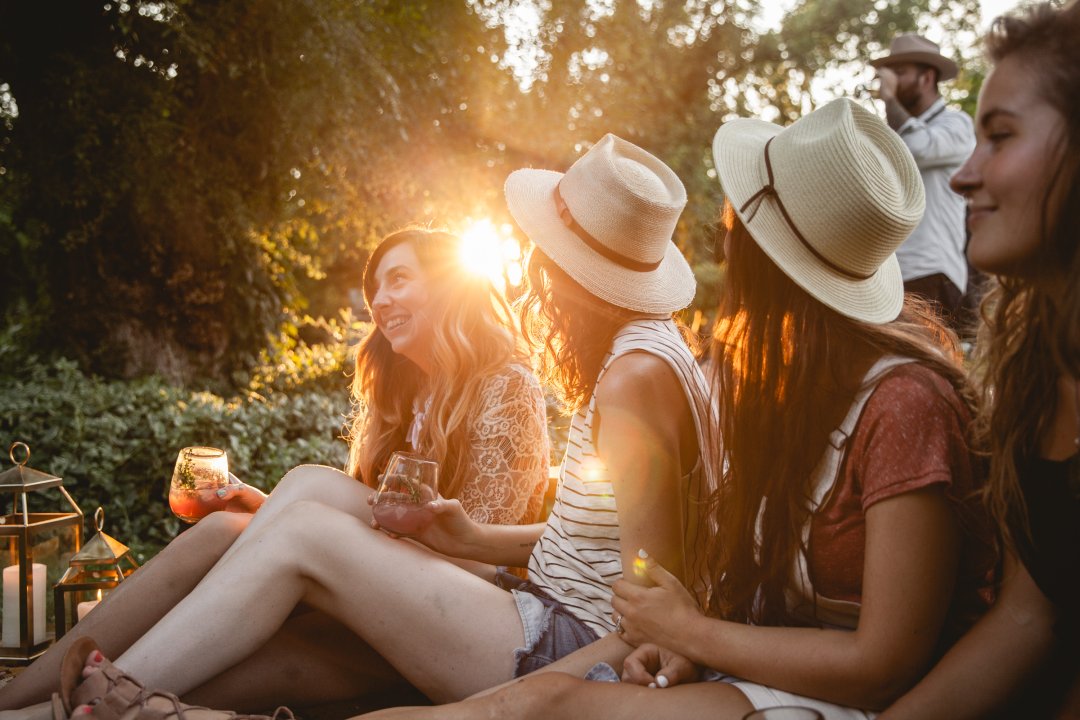 Credits:
Menu developed and prepared by McKel Hill of Nutrition Stripped.
Produce provided by Bloomsbury Farm.
Spirits and cocktails provided by Corsair Distillery.
Table designed and constructed by James Worsham of Handy Dandy Productions.
Hummus provided by GBZONash.