We're proud to celebrate our 11th anniversary of partnership with St. Jude Children's Research Hospital® with our loyal customers and associates, who have helped us give the gift of hope and inspiration to the lives of so many.
To celebrate our partnership, we're donating 30% of the purchase price for every toy benefiting St. Jude purchased now through 12/11 directly to St. Jude Children's Research Hospital®, helping to support research and treatment for pediatric cancer and other life-threatening childhood diseases.
Shop the St. Jude toys below: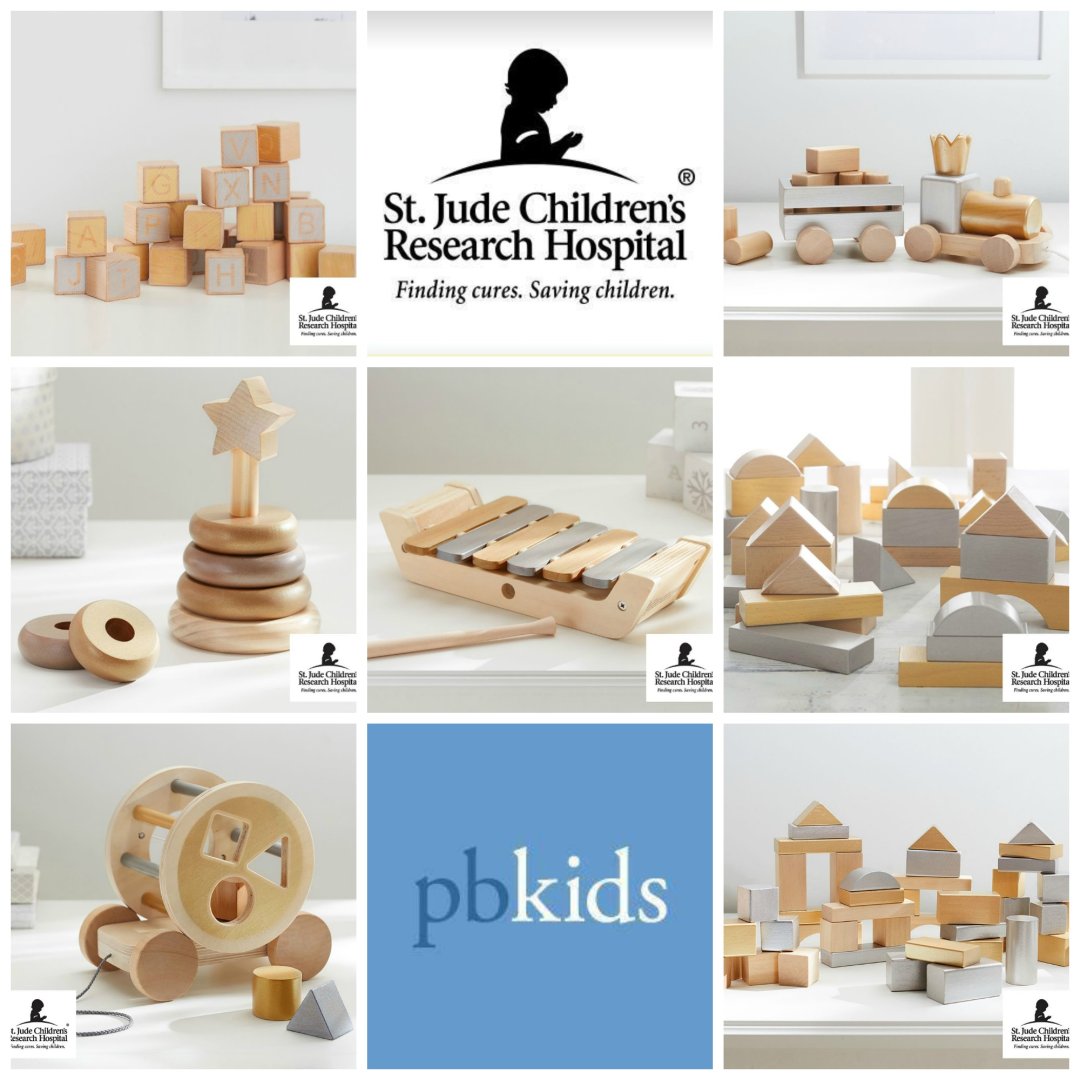 Please join us in giving the gift of hope this holiday season! Share your acts of kindness using #PBeKind.
Featured Gifts:
St. Jude Thanks And Giving® Metallic Alphabet Blocks  | St. Jude Thanks And Giving® Metallic Pull Train | St. Jude Thanks And Giving® Metallic Stacker | St. Jude Thanks And Giving® Metallic Xylophone | St. Jude Thanks And Giving® Metallic Block Set | St. Jude Thanks And Giving® Metallic Pull Toy | St. Jude Thanks And Giving® Metallic Blocks