Last year we were thrilled to help Ayesha and Steph Curry prepare for the arrival of their second daughter by turning their home office into a nursery while they were busy traveling for the NBA Finals. The results were a serene, neutral space perfect for rocking a newborn to sleep. Now that the family has moved to a new home, we again had the privilege of helping Ayesha, a busy entrepreneur with an upcoming cookbook  and cooking show, create a shared bedroom for daughters, Riley and Ryan, and a playroom that will grow with them through the years. Here, we talk with Ayesha about life in her busy family and, of course, her design inspiration!
We're so excited to have helped you create your girls' bedroom! What was your vision for creating a room that would not only work for both of their ages but also grow with them through the years? 
My vision was a room that was light and airy but still playful. I truly believe that the colors you have in your home affect your mood. The colors you all chose for their color palette were just perfect and serene.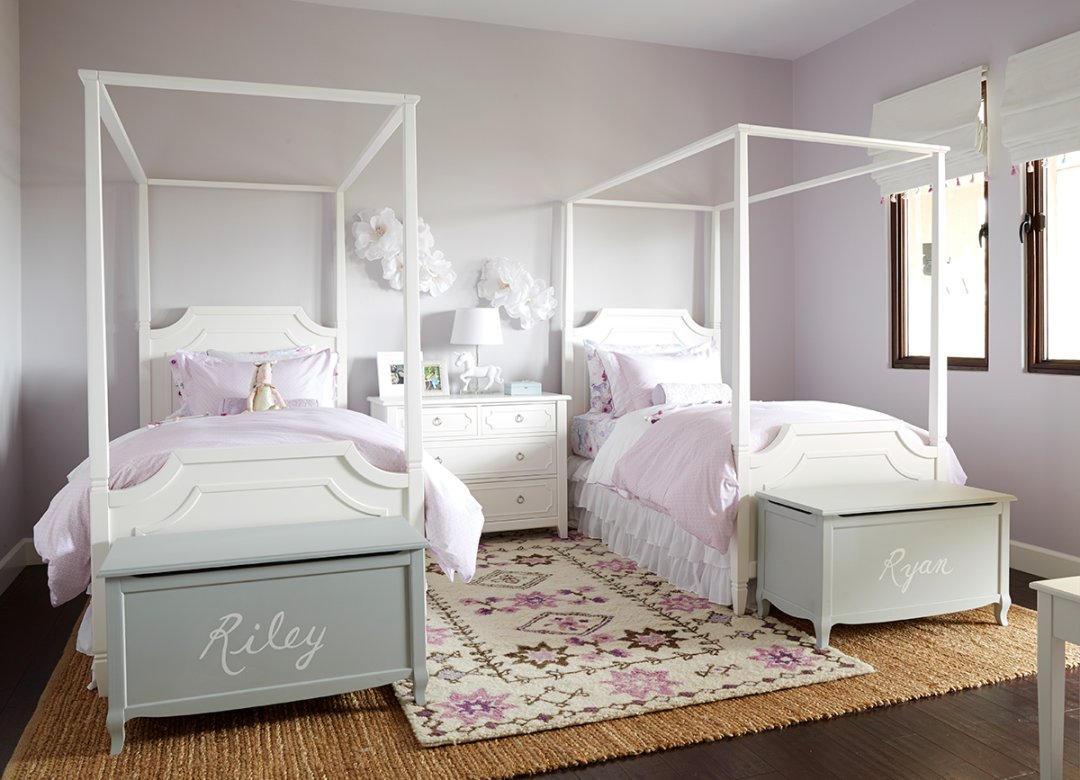 How do you start every morning?
With coffee, of course! Ha! No, in all seriousness mornings are never the same in our home I try and wake up saying a prayer every morning and just taking a deep breath to start the day. Other mornings I'm scrambling around just to get out of the door. 
You have a cooking book coming out this year AND are developing a cooking show with the Food Network. For other busy mom entrepreneurs out there, what is your biggest tip for staying productive and sane? 
This year has been an adjustment for me as a mom of two and starting and diving deeper into my new career and business endeavor. I'm 27 and I'm not sure many people are aware that I fall into that millennial mom category. I think my biggest tip is to disconnect at some point during the day to engage with your children no matter how busy you are. No phones, no computer or tablet, no TV. Just that special one on one time that can't be purchased or downloaded. 
What's the most crucial piece of career advice you've received?
Not to have mom guilt. Although it still hovers over me from time to time. It's really hard for me to be selfish when it comes to my career and passions because I have these cute little beings who I want to be with 24/7. At the same time, I have passion and drive for my career and I don't think it's a part of me I should sweep under the rug. I know they'll be proud of me and, hopefully, feel inspired when this is all said and done. 
What's your favorite space in your house?
My favorite space in my home is the kitchen. It's where we spend the most time. It's also the messiest space and the hardest to keep clean. 
What are you family's favorite traditions for birthdays or holidays?
It's not about the gifts anymore now that we have kids. Receiving hand-drawn cards and notes from Riley or a thoughtful message from Stephen usually puts the day over the top for me. 
What has surprised you most about being a mom?
The second child syndrome! I'm not as fussy or high-strung as I was the first time around and I love that. 
What's your "just for mom" indulgence?
WINE! A nice icy glass of Pinot Grigio or Rosé does the trick for me.
Now that you're a mama of two, what advice and tips do you find yourself sharing with friends and parents-to-be?
I find myself telling my friends not to sweat the small stuff and that the mess can be cleaned up later. That quality time comes so far and few in between these days for my family, so I'm just trying to cherish these moments. 
What do you hope your children learn from you?
I hope my little girls learn that they can have passion, ambition, and a career and still be able to love their spouse, have a family and balance it all. You can have your cake and eat it too. It won't always be easy, but it can be done.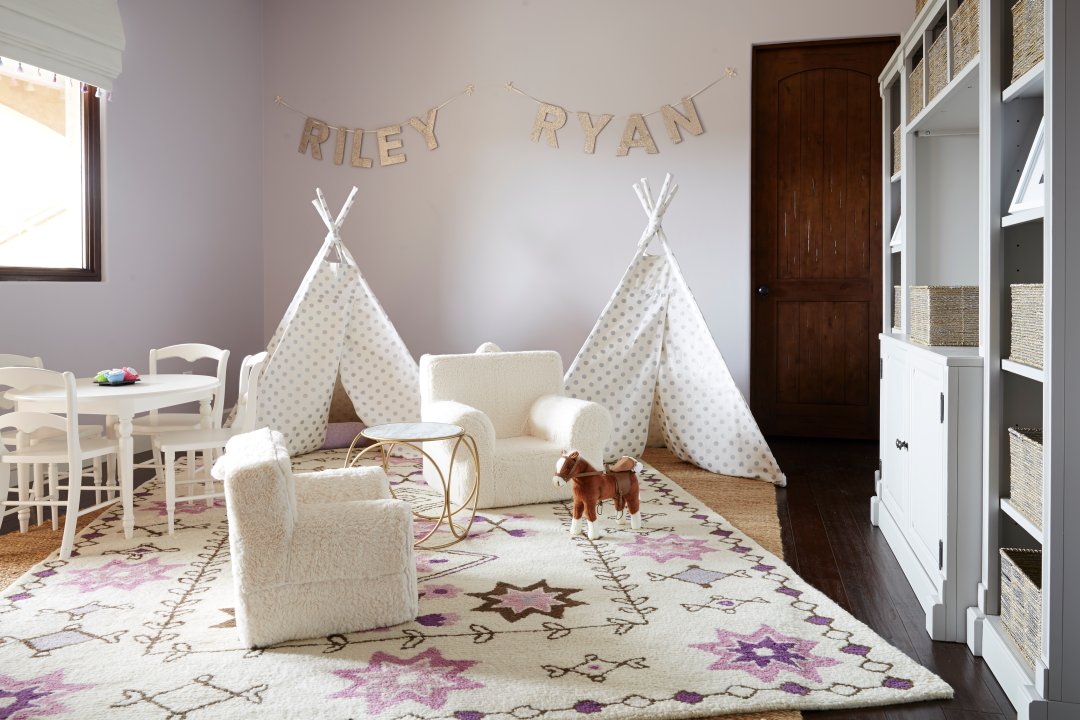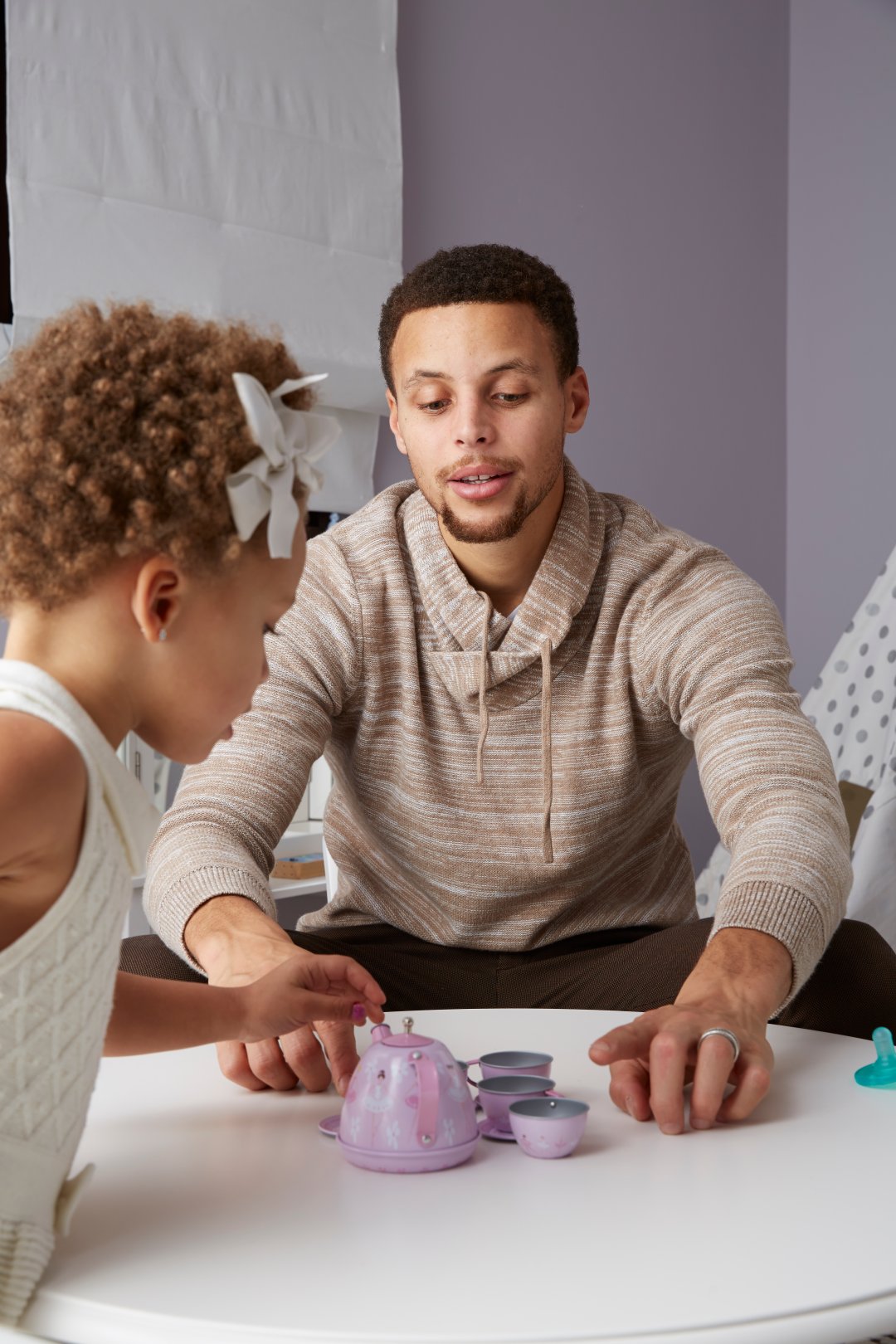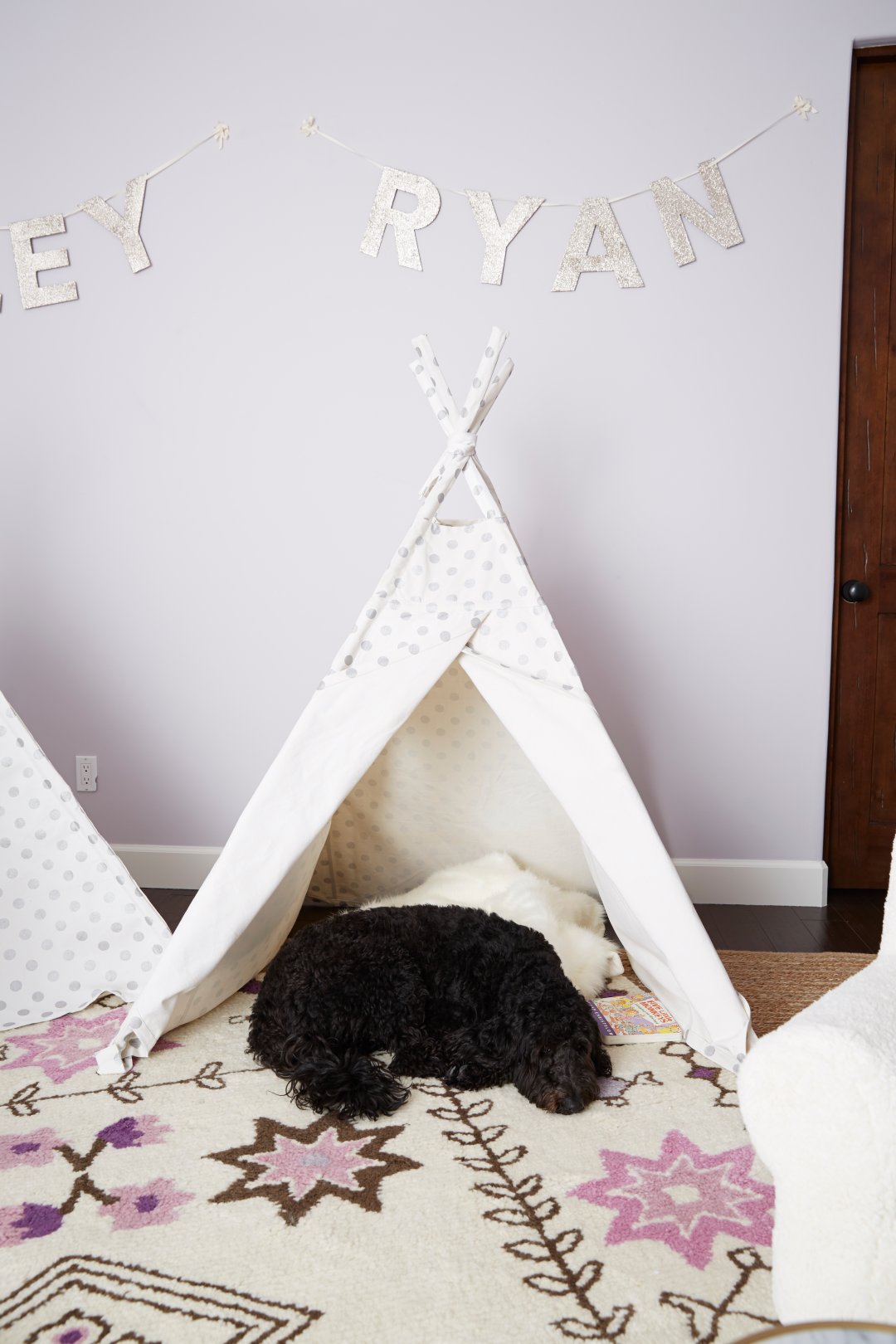 Need decorating advice for your children's bedrooms or playrooms? Make an appointment with our Design Services teams. With a free in-home visit or in-store consultation, one of our design service experts can help you pick out the perfect wall color, measure and map out a custom room plan, or work with you to reorganize and refresh your space.
Photography by Seth Smoot Photography