Organizing a household is hard work, and once kids go back to school, it gets even harder. To help you streamline all the papers, lunchboxes, and backpacks that come in and out of your house on a daily basis, we put together some simple tips with the help of expert organizer Clea Shearer of the The Home Edit.
TIP 1: Map out the week.
Fill out a weekly or monthly calendar with everything from sporting events and after-school practice, to dance recitals and birthday parties. We used this Whiteboard Calendar to map out all the daily activities, and hung in the entryway for high visibility. Keeping your days and weeks organized will help you and your family stay on schedule.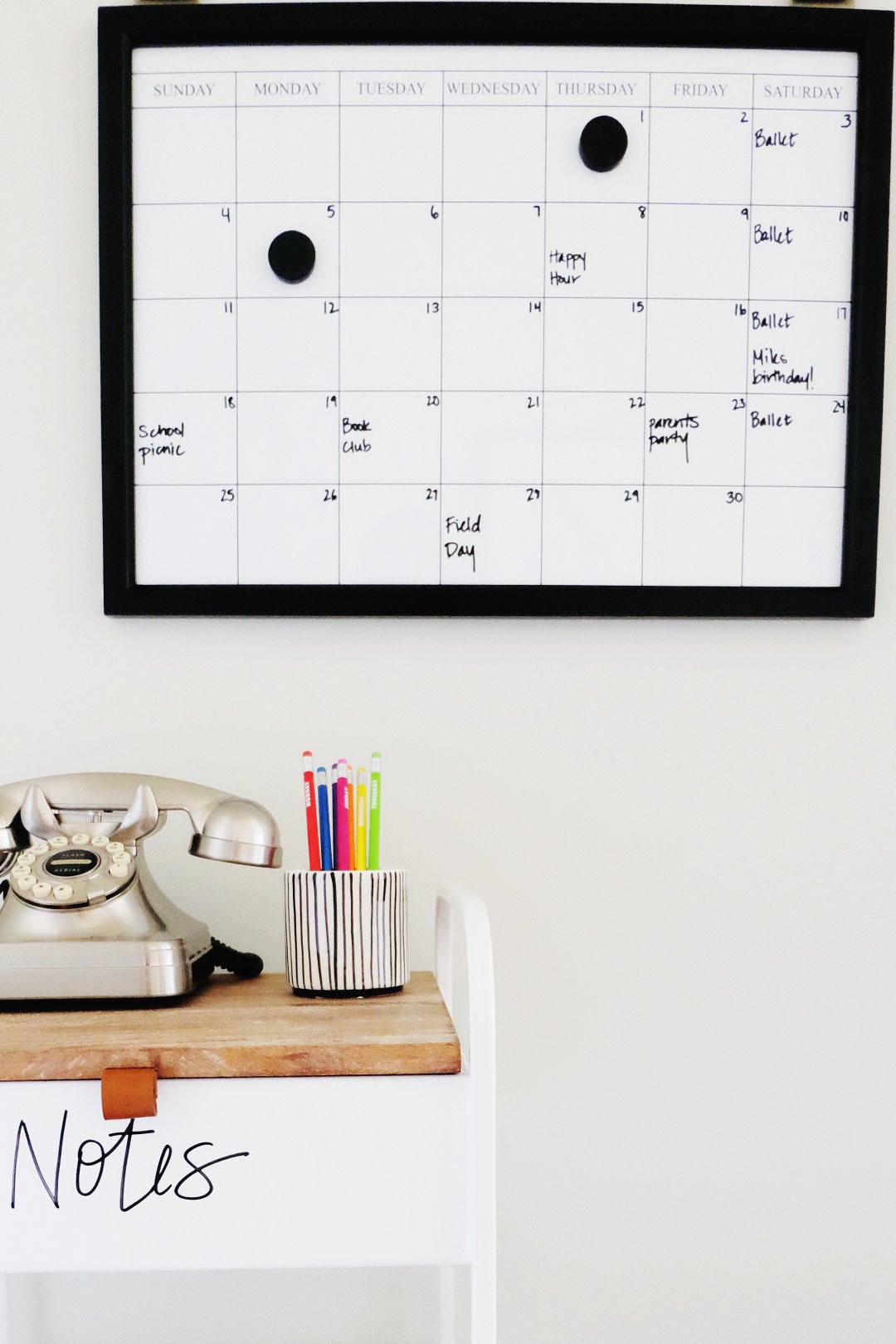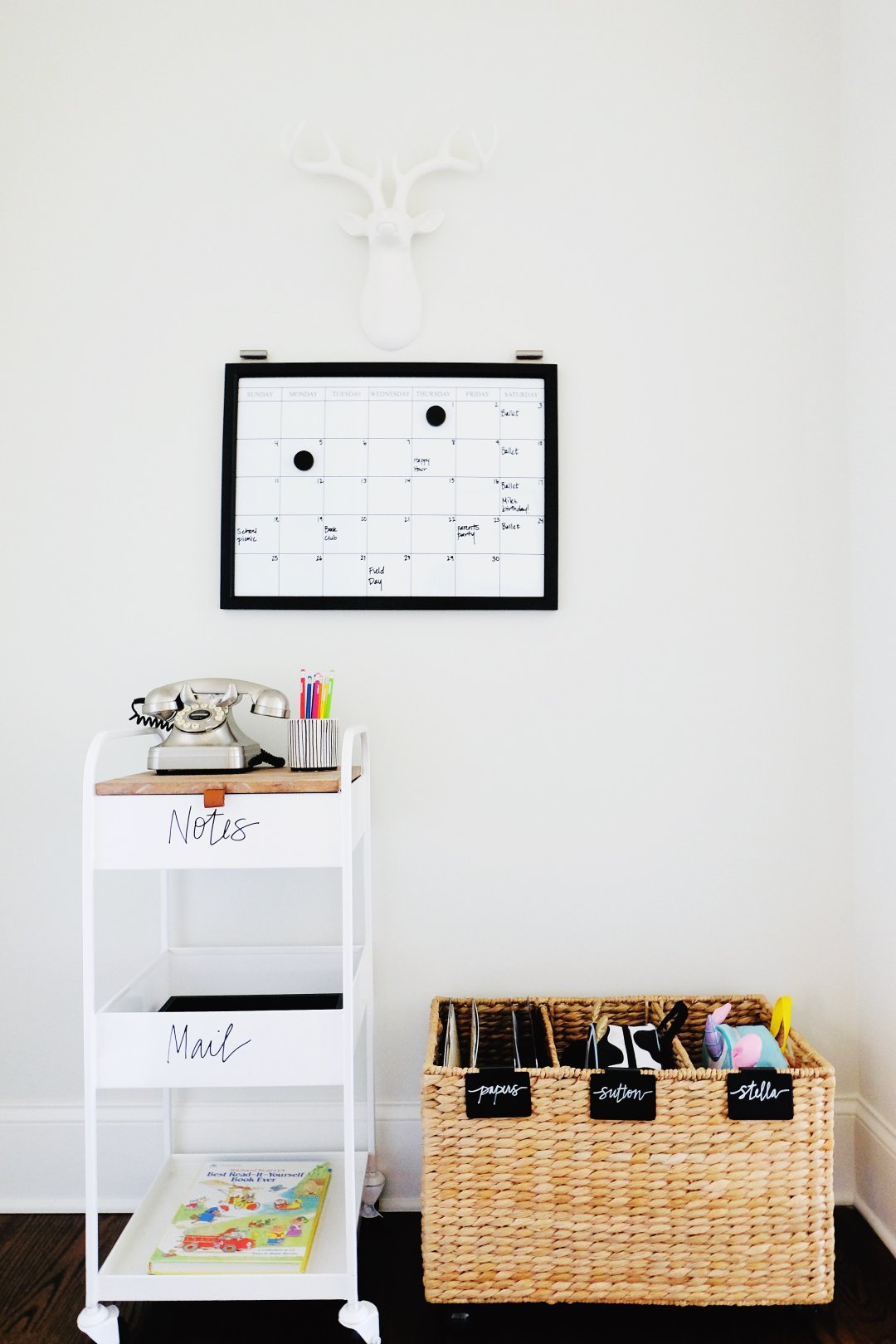 TIP 2: Create a drop-spot.

As kids race in the door, or run down the stairs, it's helpful to have a place that holds all their daily items. We repurposed the Savannah Recycling Bin to provide a stylish solution to organizing backpacks, lunchboxes, and school papers. The three sections allow you to divide the bin based on your family's needs, and the clean design makes it a perfect compliment to a room or entryway.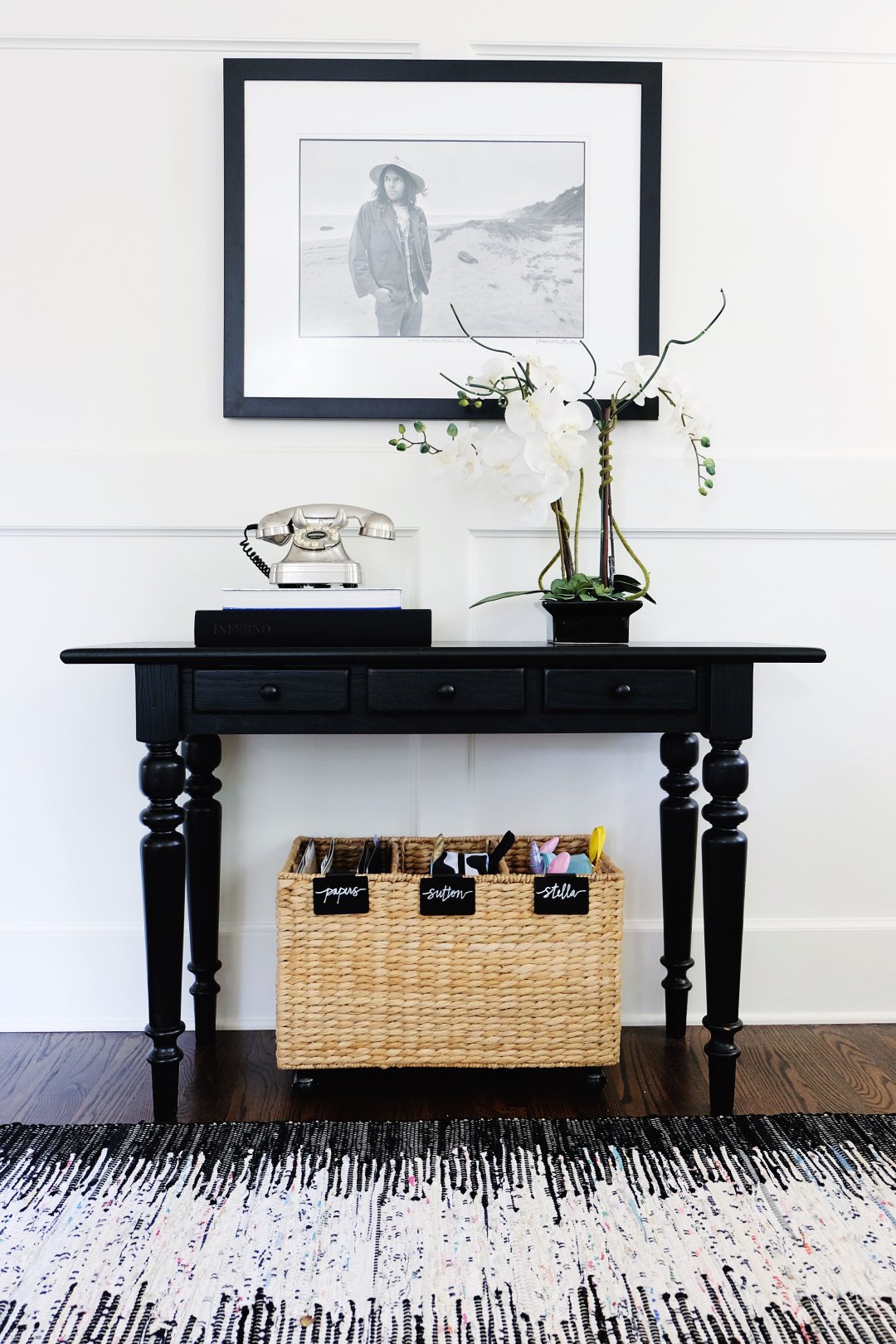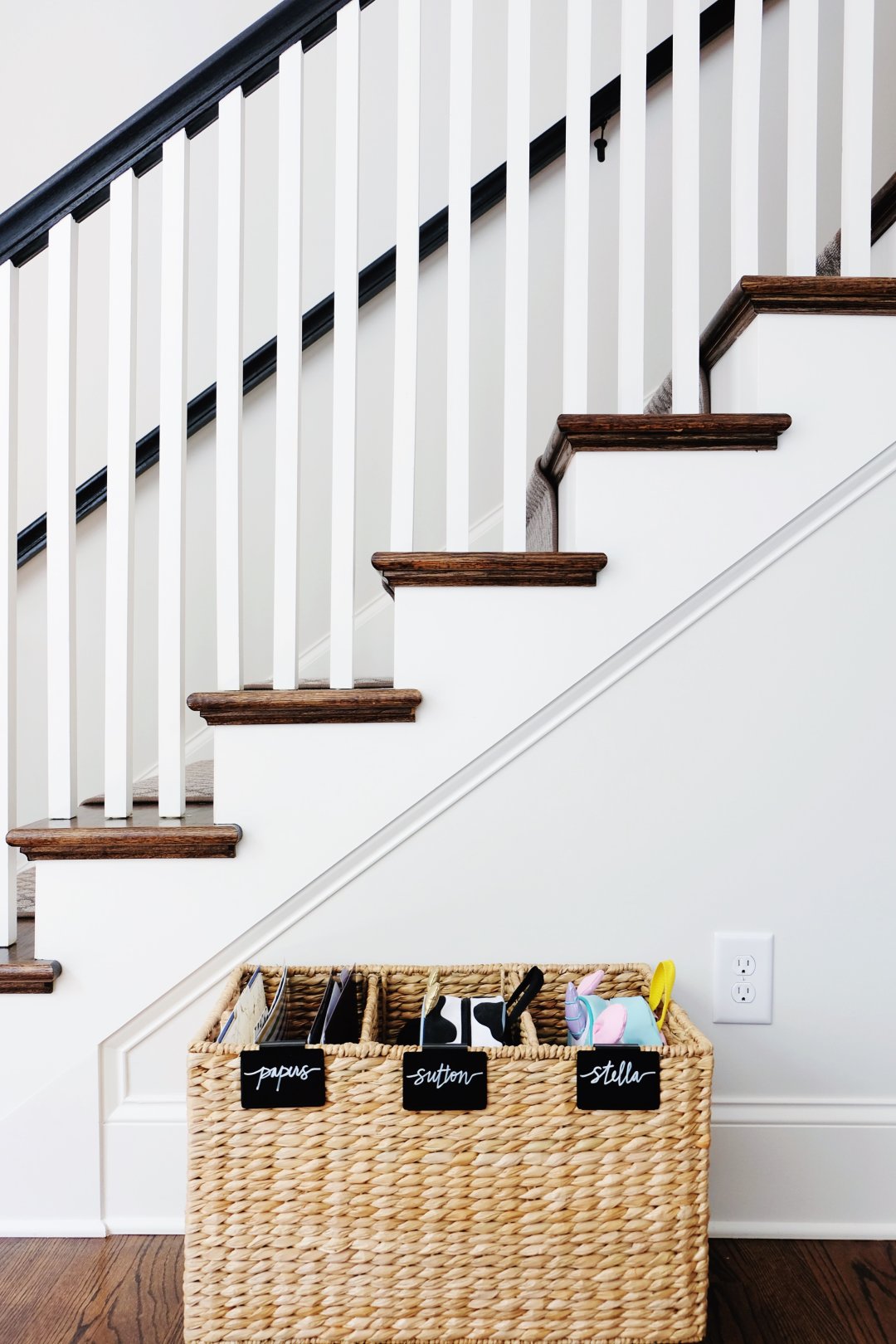 TIP 3: Organize papers.
The amount of homework, permission slips, and artwork that comes into the house every day can feel endless. Setting-up folders to organize and categorize the stream of school papers helps you stay on top of everything. We like to designate separate folders for each member of the family, general household, and action items that need follow-up. You can use a traditional file sorter, a desktop organizer, or even place hanging files in a bin.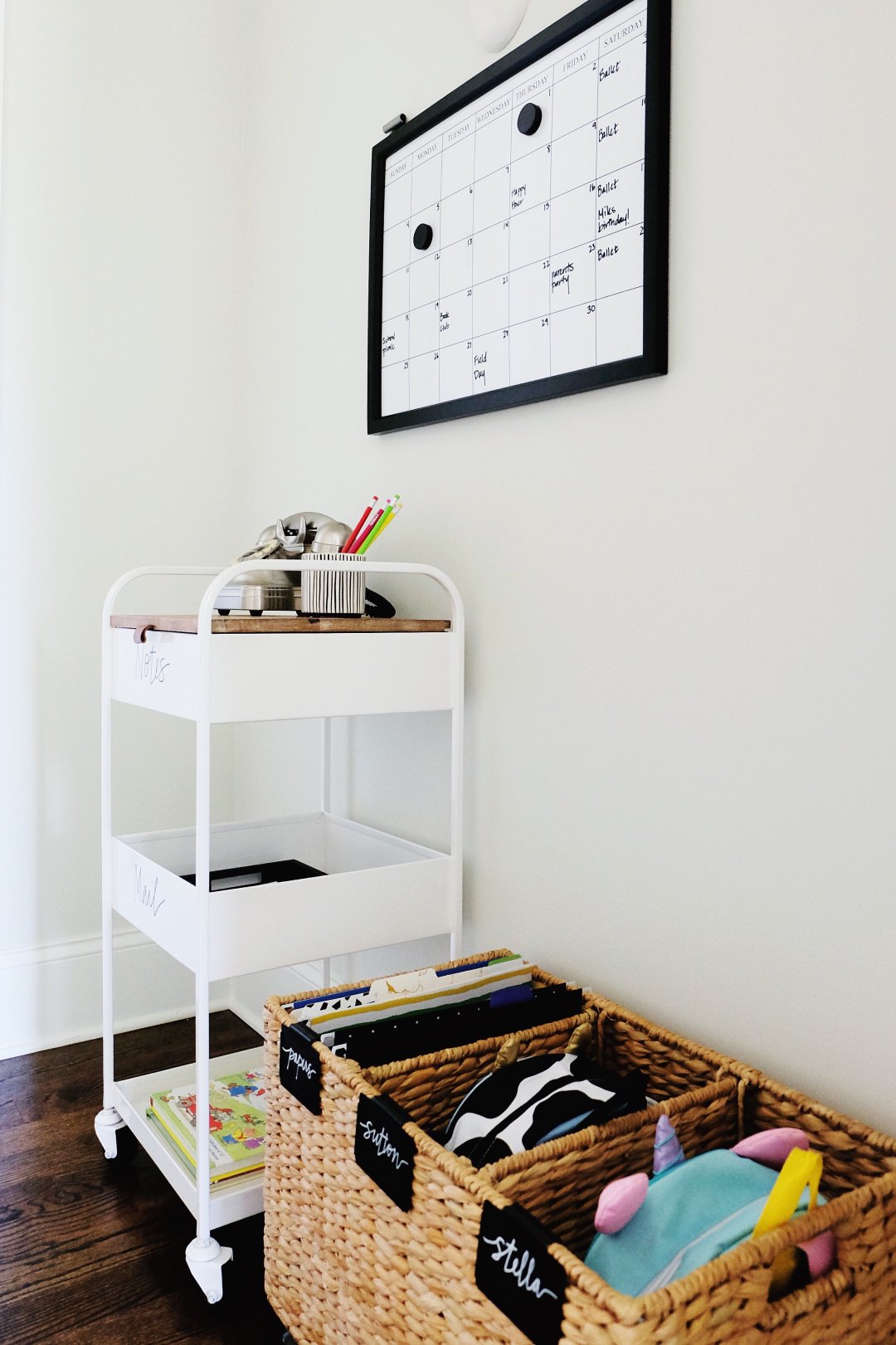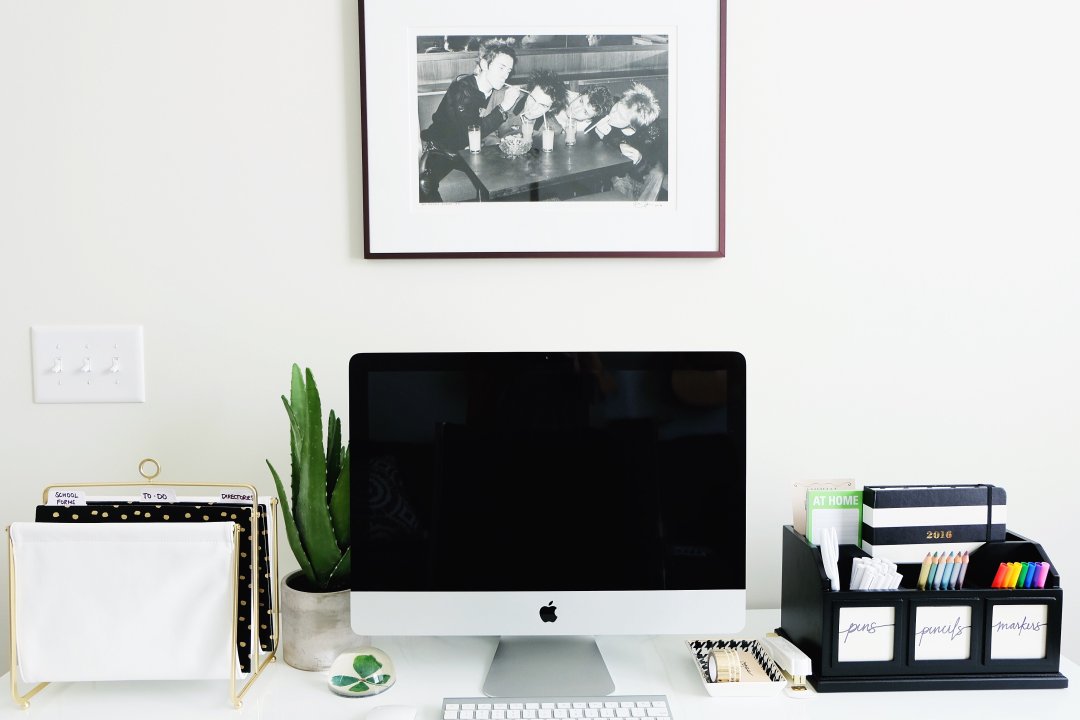 Clea's simple tips are sure to get you in order and ready to tackle the school year! Want more home office and organization tips? Check out our Home Office Pinterest as well as our Tips & Ideas Section.
Products Featured: Savannah Recycling Basket // Wyatt Workspace Rolling Cart // Magnetic Whiteboard Calendar // Bedford Desk Organizer