While root beer floats never floated our boat, Strawberry Champagne Floats, may just well be the adult version of that changes our stance on mixing frozen treats and beverages.  Our resident mixologist, Colleen of The Good Drink has created a fresh, floral adult float that gets cooler and more flavorful with each sip!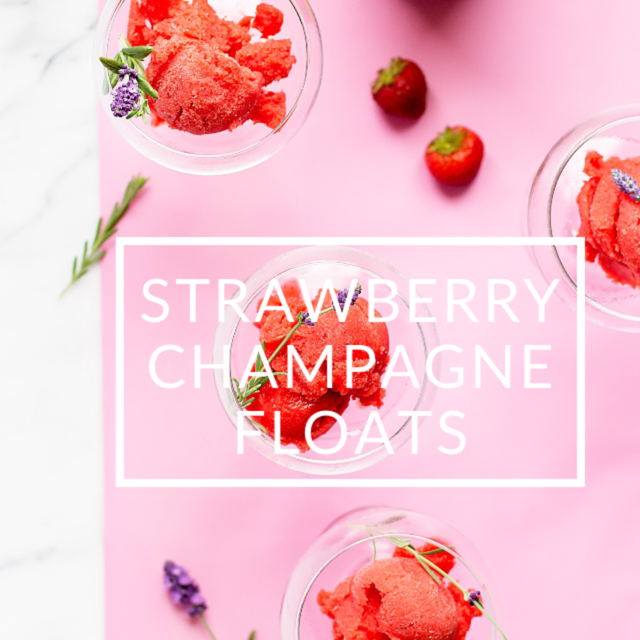 [serves 10]
2 750 ml bottles Champagne
2 cups sugar
2 cups water
4 tbs dried lavender
32 oz fresh strawberries
1/4 cup fresh squeezed/strained lemon juice
pinch of salt
Combine the sugar and water in a saucepan over medium heat. Bring to a simmer, stirring occasionally, then add the lavender and remove from heat. Let cool, covered, for 30 minutes, then strain into a jar and reserve.
In a blender, combine 1 cup of the lavender simple syrup with the strawberries, lemon juice, and salt (work in two batches if your blender isn't large enough). Blend until smooth, then pour into baking pan and freeze until solid, 4 hours or overnight. Break up the frozen mixture and re-blend until smooth, then freeze until solid again, 2-4 hours.
When the strawberry lavender sorbet is set, spoon one scoop of sorbet into each coupe glass, then top with Champagne. Garnish with fresh lavender or strawberry slices.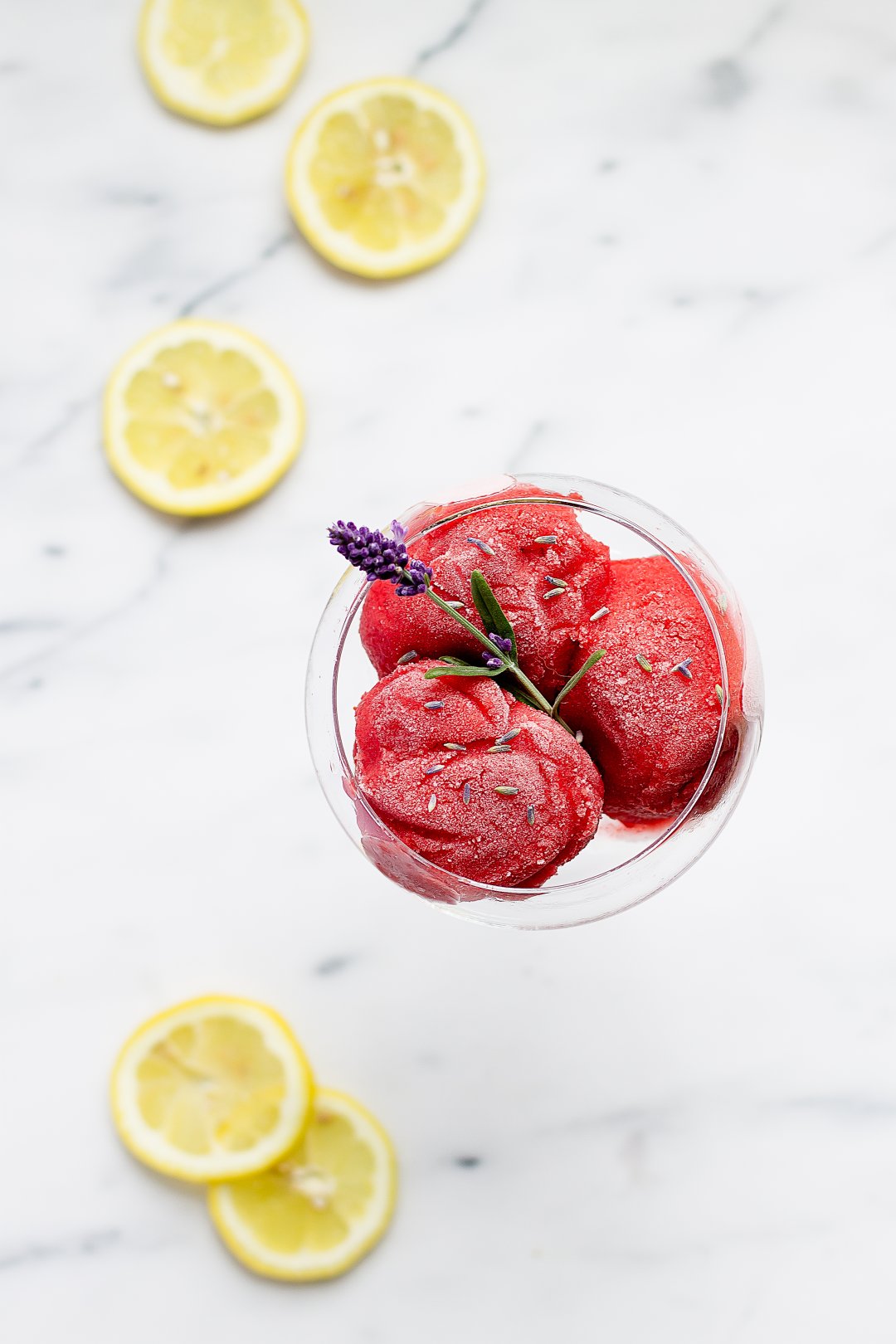 While this may be an "adult" beverage, the leftover lavender simple syrup makes a great addition to teas, homemade sodas, and mock-tails. In addition, the sorbet is non-alcoholic, so kids can share in the fun.
Save