We are back with meal-kit delivery service HelloFresh and their Registered Dietitian, Rebecca Lewis to keep you and your guests cool, hydrated, and re(FRESH)ed! Take a sip of this tasty Arnold Palmer drink infused with mint, ginger, and peach – it is guaranteed to jazz up your next summer party.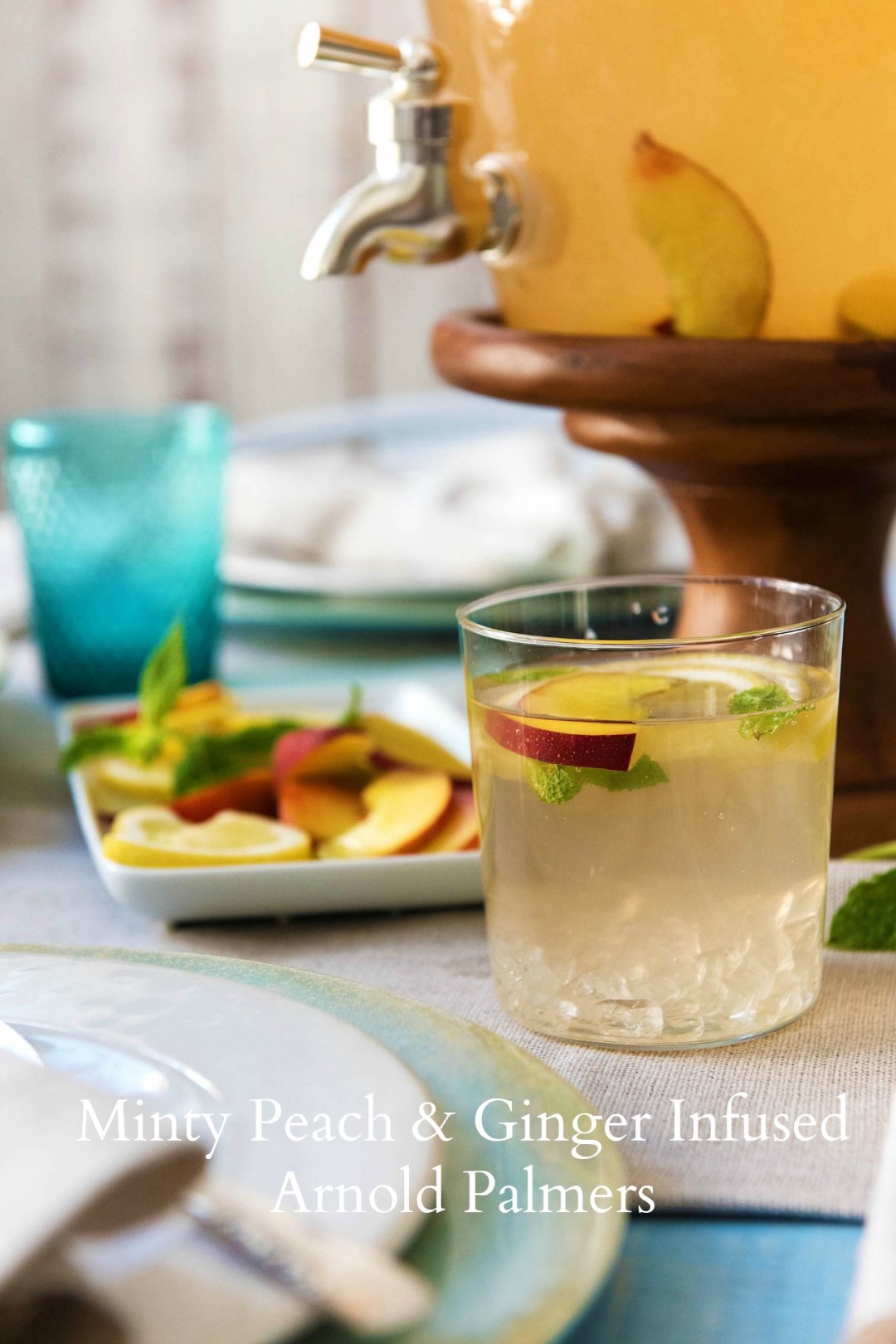 Ingredients
2 tea bags (peach flavored if you can find)
6 cups water
2 oz mint leaves (reserve 1 oz for garnish)
6-7 lemons (reserve 2 for garnish) = 1/2 cup lemon juice
½ cup sugar
2 Tablespoons grated ginger
3 peaches for garnish
16 oz ice  (1 lb)
Directions
Make the Tea: Boil 3 cups water.  Combine mint leaves (remember to reserve half) and tea bags into hot water to steep for 20 minutes.  Strain and remove mint leaves and tea bags.  Let cool.
Make the Lemonade: Squeeze the juice from the lemons (remember to reserve 2 for garnish).  Strain out any seeds.  Mix together the lemon juice, the water, sugar, and ginger.  Stir until well combined.  *If too sweet, add more lemon juice.  If too sour, add more sugar!
Combine & Garnish: Slice lemons and peaches.   Combine the tea and lemonade, add in the cut fruit and mint for garnish.  Finish by topping with ice.  Enjoy!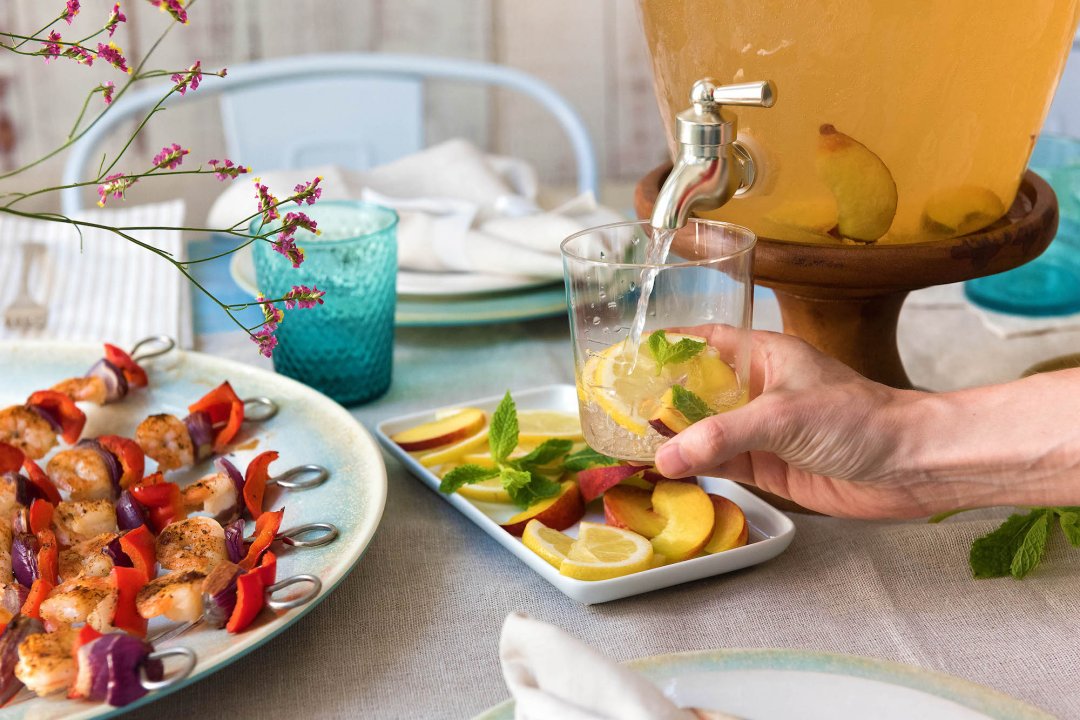 Thrilled by the idea that you could get fresh, wholesome ingredients delivered to your door with delicious seasonal recipes? Well then be sure to enter our give away to receive a month's worth of healthy recipes from HelloFresh for free! Visit www.hellofresh.com today and sign up with $35 off your first box!