Our sales team encounters a variety of questions, none of which more frequent than "how do I mix patterns"?  Mixing patterns can seem daunting but it's as easy as 1, 2 and 3!  We enlisted the help of interior designer and blogger Arianna Bellizaire to help explain her professional approach to creating an inspiring palette full of color, texture and most importantly pattern! Check out Arianne's video below where she demystifies how to use throw pillows to inject pattern into your home.
See how easy that was?  Arianne's no fuss approach can be broken down simply as (1) find an anchor pattern with multiple colors, (2) pull a color from your anchor pillow and repeat in a second pillow but in a smaller or larger pattern than the anchor.  Last (3) find a solid pillow as an accent color to break up the pattern and allow the eye to rest.  When you know the secret, it's almost too simple!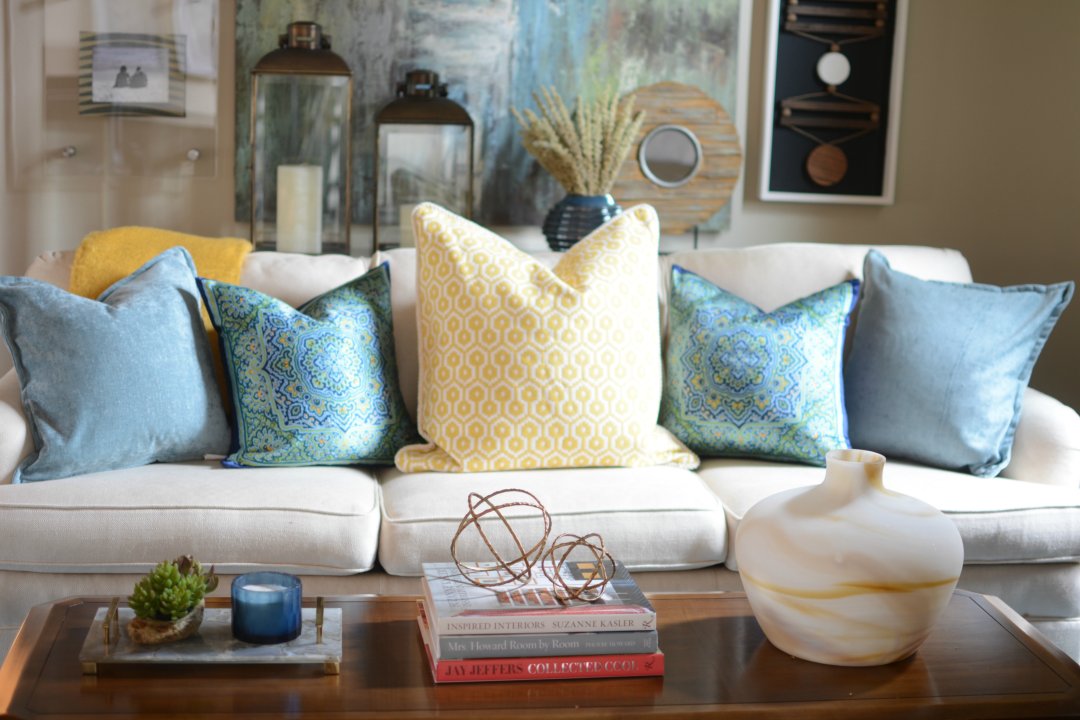 Find all the pillows and accessories from this shoot on in the Decor & Pillows section of our site or hover over the above photo!
Save
Save