We are dedicated to making quality furniture that will last a lifetime.  It's why we put the time and resources behind sourcing not only beautiful upholstery fabrics that you see and feel but also into those aspects of the furniture that you can't.  Anyone can make a piece look good but how many manufacturers are willing to peel back the veil and show you what they are really made of because as the saying goes, beauty is only skin deep.  So that's exactly what we did – we took our classic Cameron sofa and a similar sofa on the market and deconstructed them.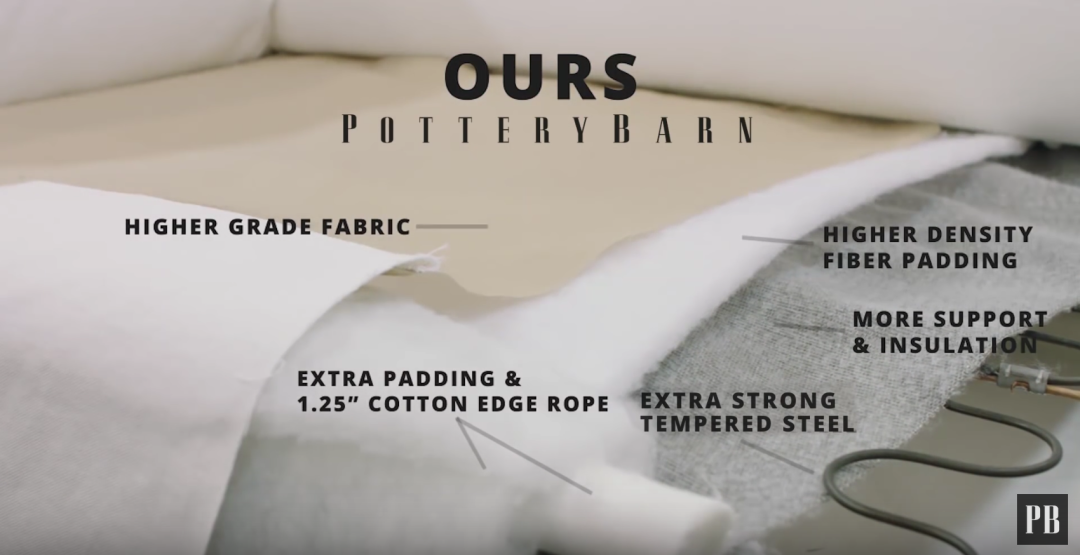 Layer by layer we show you what our sofa is made of compared to theirs.  Seeing is believing!  Take a look at the video and see the dedication, care and effort we put into our Cameron sofa.  We know that furniture is an investment and we want to assure you that you re buying the best quality at the best value.
Shop our entire collection of upholstered sofas, sectionals and occasional chairs.
Save