San Francisco-based couple Michael and Guillaume (and their adorable dog, Chloe) love to entertain, and their beautiful apartment has been the site of too many dinner parties, community events, and movie nights to count.
While the two love the apartment at its core, they have a few issues with the main living space, so we transformed the stylish pair's home to put a more casual twist on chic city living.
With just a handful of simple changes, you can recreate the look for yourself — whether you live in a loft in Manhattan, a farmhouse in Michigan, or anywhere in-between!
Michael and Guillaume live in the heart of San Francisco in a beautiful, sunlit apartment that's minimal in its design, yet globally-inspired. A true gem in the city, the couple's home is a fabulous space for entertaining guests and hosting friends and family.
"This apartment feels like it has a soul," Michael tells us. "There's a sense of history." We couldn't agree more, which is why we were inspired by the stunning bones of the room — while rethinking its modern-day layout and functionality for the duo (and Chloe, of course).
With Michael and Guillaume's tastes and busy lifestyles in mind, we got to work! In order to soften the space up slightly, we swapped-out the couple's existing sofa for our wonderful Cameron Roll Arm Upholstered Sofa. It's comfortable, fantastically plush, and the design is simply timeless.
To highlight the home's beautiful original windows (and to diffuse just a bit of the gorgeous natural light in the space), we added our Emery Drapes to the room, drawing the eye upward and giving an impression of even taller ceilings that already exist. We balanced-out the natural textures in the space with a more contemporary table (our versatile Tanner Rectangular Coffee Table) and media suite (our incredible new Wilson Media Suite).
Reading about a makeover is one thing, but watching it unfold is something else entirely! Take a look below at the stunning transformation, as well as Michael and Guillaume's reactions to seeing the space for the first time!
Feeling inspired to get Michael and Guillaume's look for yourself? Just hover over the images below and plan for your very own Makeover Takeover!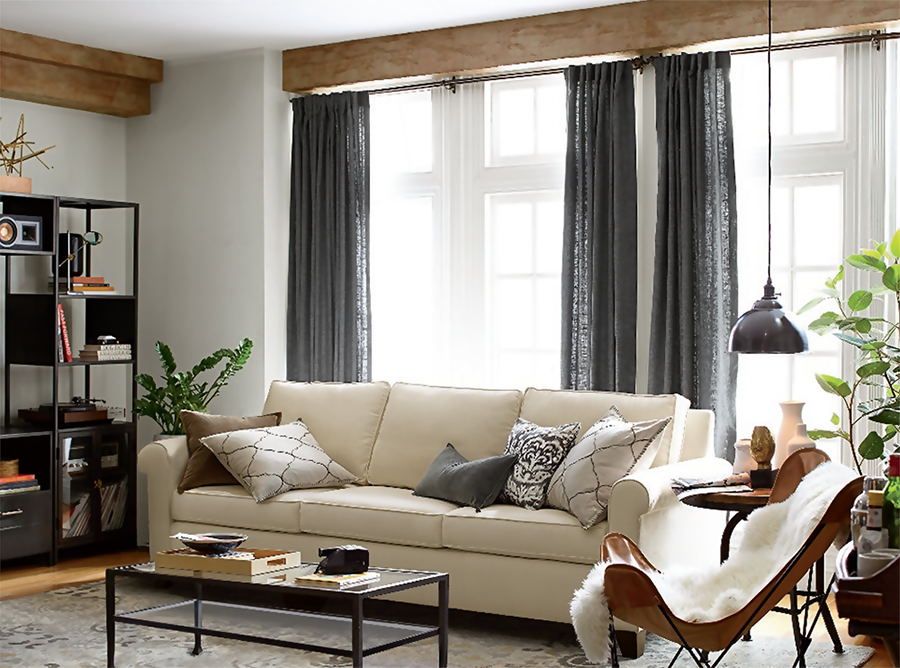 .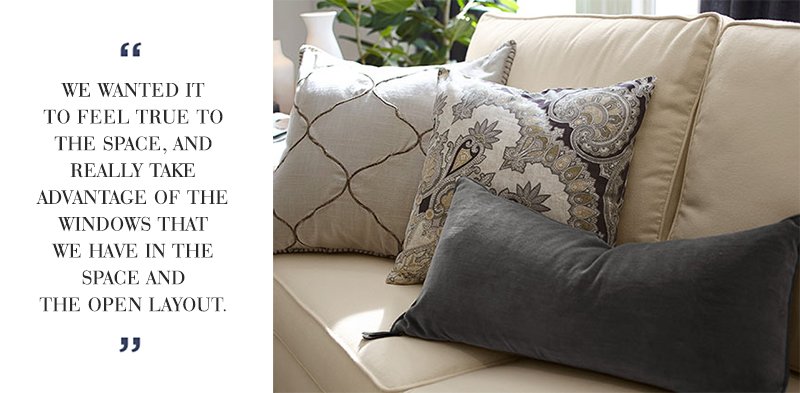 Did you know that we offer complimentary design services? No matter your project, we want to help! Click below to get in touch with our design experts now.