Our new collection with Lennon and Maisy has arrived and we can't wait for you to see it! (Go on, get to shopping!) We're huge fans of these two sisters for their incredible talent and their ambitions to turn their dream of performing and acting into a reality. Together, we created this collection to inspire YOU to dream, believe and achieve your goals and aspirations (just like Lennon and Maisy!).

When we first met with Lennon and Maisy to start designing this collection, we wanted to find out more about their individual styles. Lennon loves a comfy spot to compose songs on her guitar, so we went to the drawing board and created the Nashville Lounger that has a supportive backrest without side arms to make it easy to play her music. It also swivels 360 degrees because she loves to move when she plays.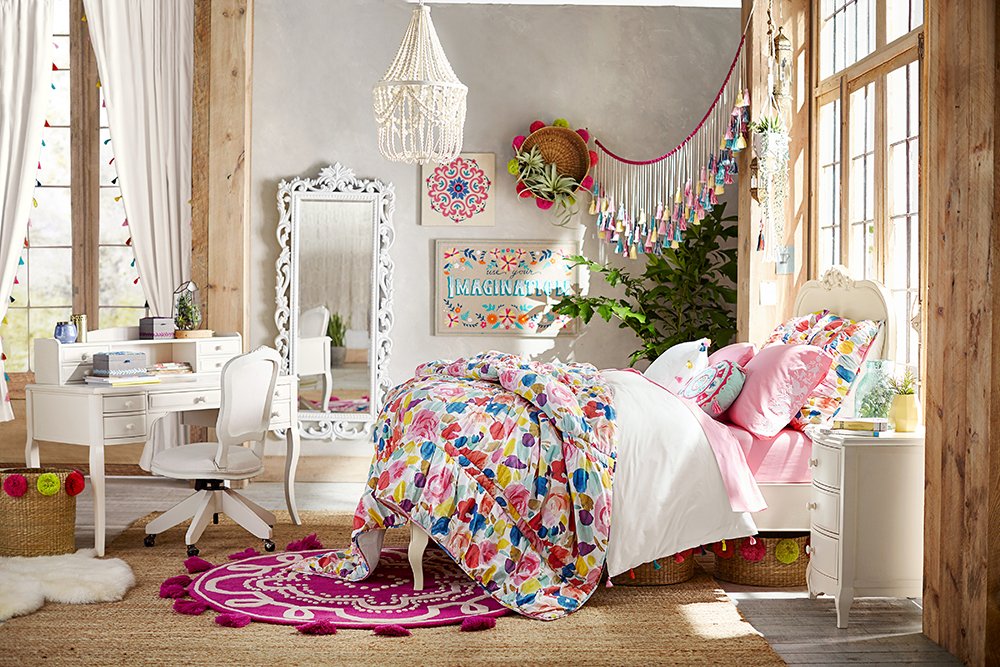 Maisy has such a bright and imaginative personality that we just had to celebrate it in her designs with playful patterns and prints. One of her favorite pieces is the Bohemian Blooms Quilt because she loves to wrap up in it after a long day on set. She designed it to be light-weight so she can snuggle in it during the summer nights without getting too hot. This makes it easy for her to use it all year long!
We spent a few days with Lennon and Maisy in Nashville, TN and loved every minute of it. One of our favorite moments of the photoshoot was listening to them sing in between shots. In fact, they came up with one of their latest covers while they were on set with us! It was pretty terrific. Here are a few of our favorite behind-the-scenes snapshots of them on set.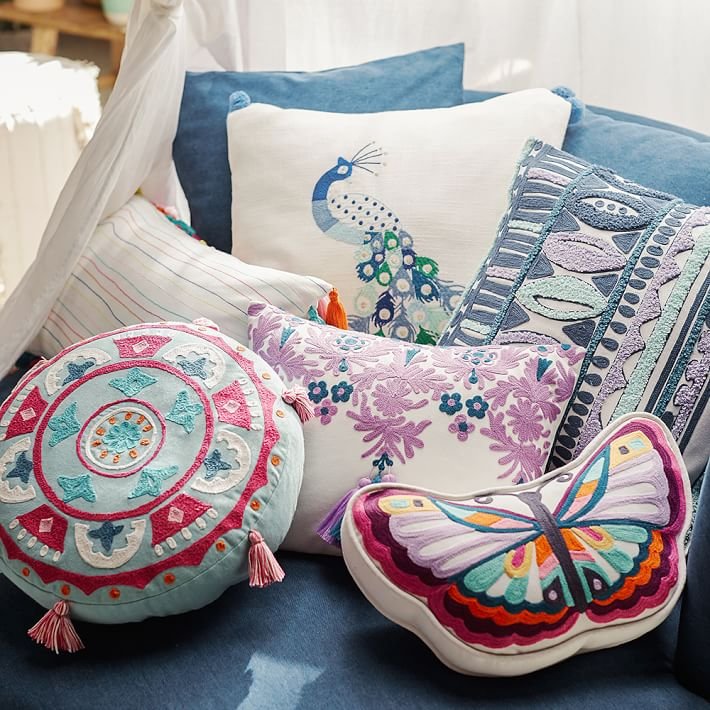 What are your favorite designs in the collection? We can't wait to hear about what you think about it! Join in the conversation on Instagram using #LandMxPBteen.
Click here to shop the entire collection.