At Pottery Barn Kids, we're all about family traditions – especially during the holiday season. From building snowmen to singing Christmas carols, we truly love them all! But nothing gets us more in the holiday spirit than holiday cookies.
We partnered with the lovely Melissa Johnson from Best Friends for Frosting to show us how she gets in excited for the holidays with her little ones. And we'll give you one hint – frosting is definitely involved!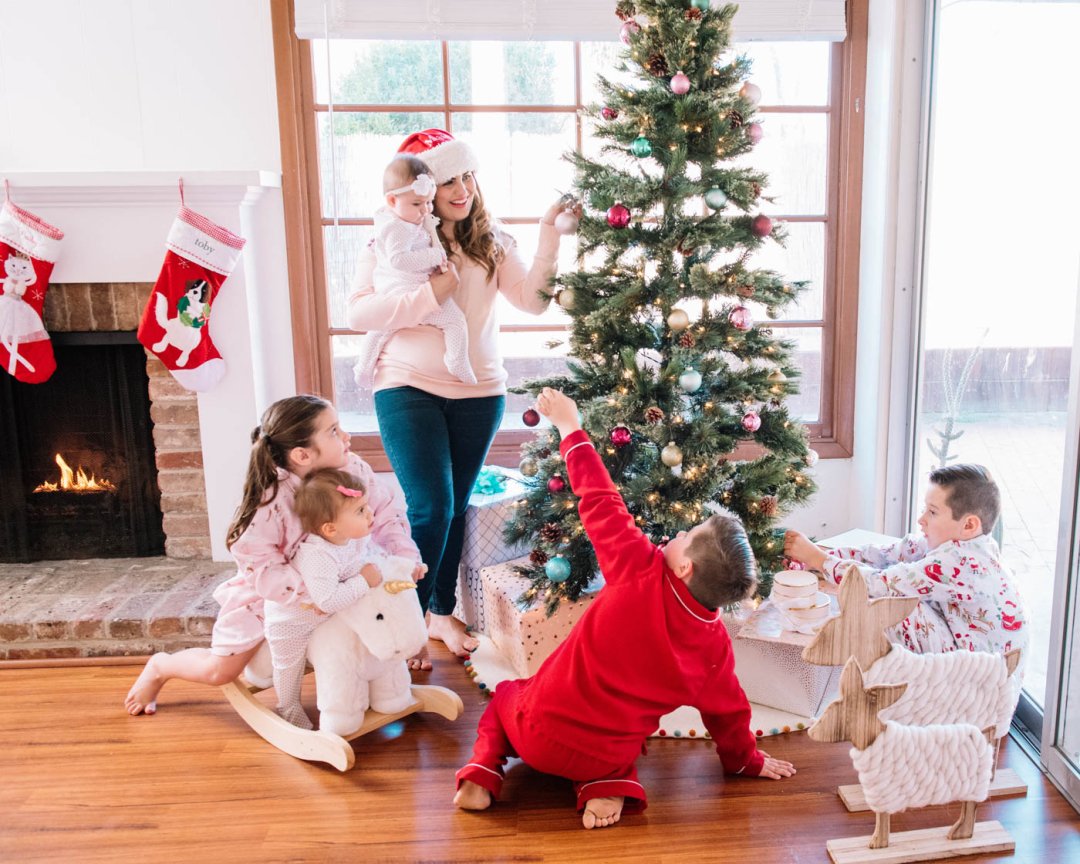 Read on to hear some of her favorite traditions as well as her favorite sugar cookie with royal frosting recipe!
From Melissa:

Speaking of holiday traditions (we have so many), another one of my favorite traditions is grabbing hot chocolate and driving around while listening to Christmas music and looking at the decorated houses. We have several elaborate neighborhoods in Sacramento that go all out. And because we live in California, we'll even jump out of our cars with our decorated cookies and hot chocolate and walk around the neighborhoods to get the full experience! Did I mention I love Christmas?!  What are your holiday traditions?


SUGAR COOKIE DOUGH
INGREDIENTS
1 1/2 cups butter, softened
1 1/2 cups sugar
3 eggs
1 teaspoon vanilla
1 teaspoon salt
2 teaspoons baking powder
4 1/2 cups flour
STEPS
-Add salt, baking powder, and flour to a medium size bowl and whisk together; set aside
-In a stand mixer with a paddle attachment, cream together butter and sugar on high speed until
fluffy and light in color
-Add eggs and vanilla to mixer, only mixing until combined
-Add in dry ingredients in two parts; adding half of the mixture at a time
-Wrap dough in two packs using plastic wrap and chill for 1 hour to overnight
-When ready to roll out, pull one sugar pack at a time from fridge and sprinkle flour on your
work bench as needed while rolling to help with stickiness. Roll dough to about 1/4 inch thick
and use any cookie cutters you'd like!
-Once cookies are cut into shapes, let chill in fridge for at least 1 hour (I froze mine overnight)
-Bake at 325 degrees for 12-17 minutes, depending on the size of your cookies; you'll want them
slightly golden brown around the edges
 
ROYAL ICING
INGREDIENTS
3 cups powdered sugar
1 teaspoon vanilla
4 1/2 ounces egg whites (roughly 9 tablespoons)
-food gel (if desired)
STEPS
-in a stand mixer with paddle attachment, add powdered sugar, vanilla, and egg whites and beat
on low until incorporated, then increase speed to high for 3-5 minutes
-add food gel if desired for different colors
-decorate cookies as you please!
Creative Direction: Melissa Johnson, Best Friends for Frosting | Photographer: Two Twenty Photos