We had our first taste of sangria in college while studying abroad.  The deliciously sweet, tart and fruity libation holds  special place in our heart (and our palettes).  It is an instant reminder of Summer and all the wonderful memories that Summer entertaining holds.  Colleen from the Good Drink is back to share her spin the classic.  Her fruit forward take on red sangria automatically beckons us to take a glass, stroll to our tiny balcony and remind ourselves that Summer is a short time that we have to embrace to the fullest.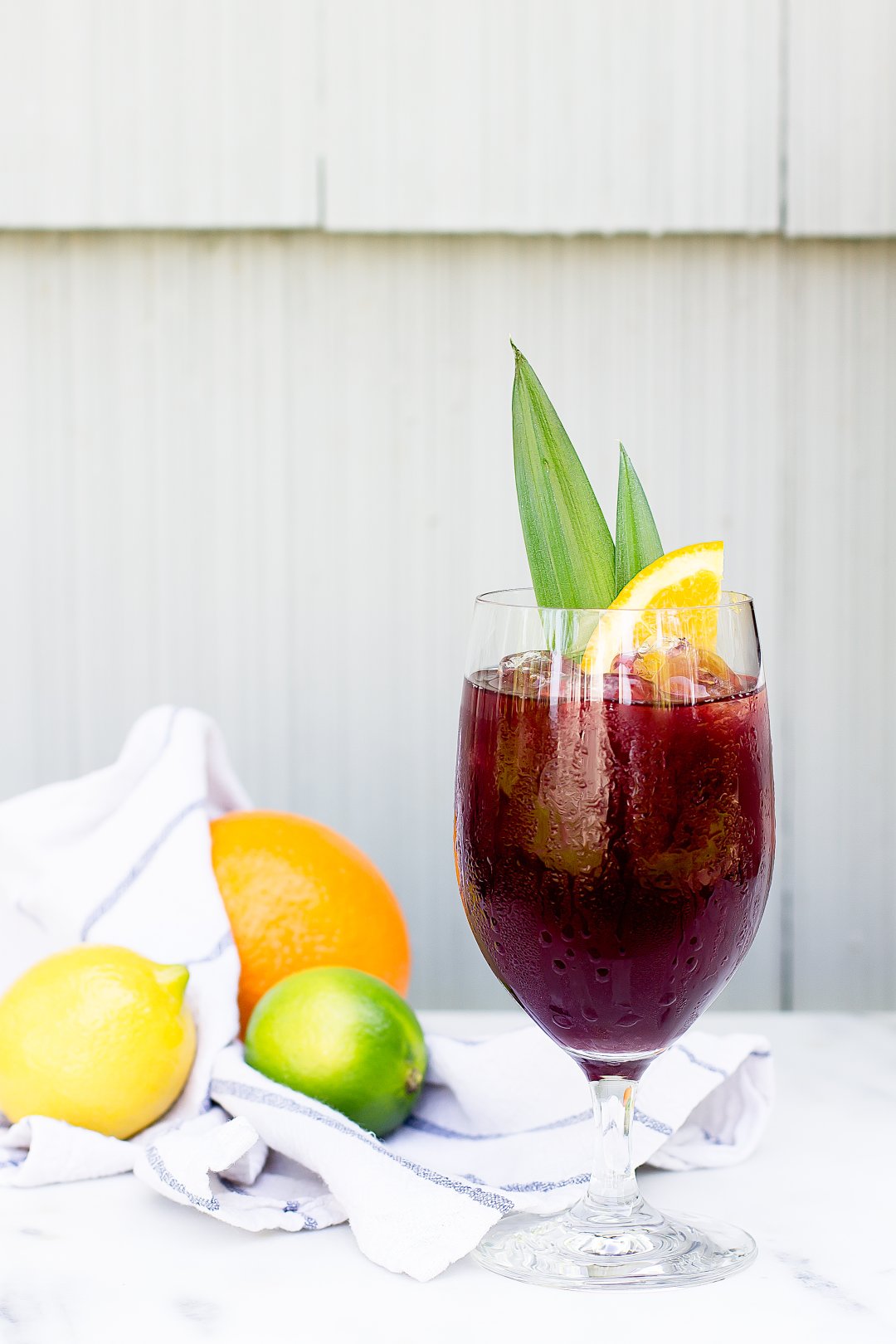 Ingredients
– 2 750 ml bottles dry, robust red wine such as Merlot, Cabernet, or Syrah
– 1 cup simple syrup
– 1 cup fresh orange juice
– 1 cup unsweetened canned pineapple juice
– 3 oz white rum, preferably Captain Morgan
– 3 oz gin, preferably Tanqueray
– 1 oz triple sec
– 1 oz brandy
– 3 cups sliced citrus, such as oranges, lemons, and limes
Directions
Combine the wine, simple syrup, orange and pineapple juices, rum, gin, triple sec, and brandy in a large drink dispenser. Cover and refrigerate for at least 12 hours or up to 24 hours. Remove from refrigerator, add ice and two cups sliced citrus. To serve, pour sangria into ice filled wine glasses and top with remaining sliced fruit. Optional: add pineapple leaves to garnish.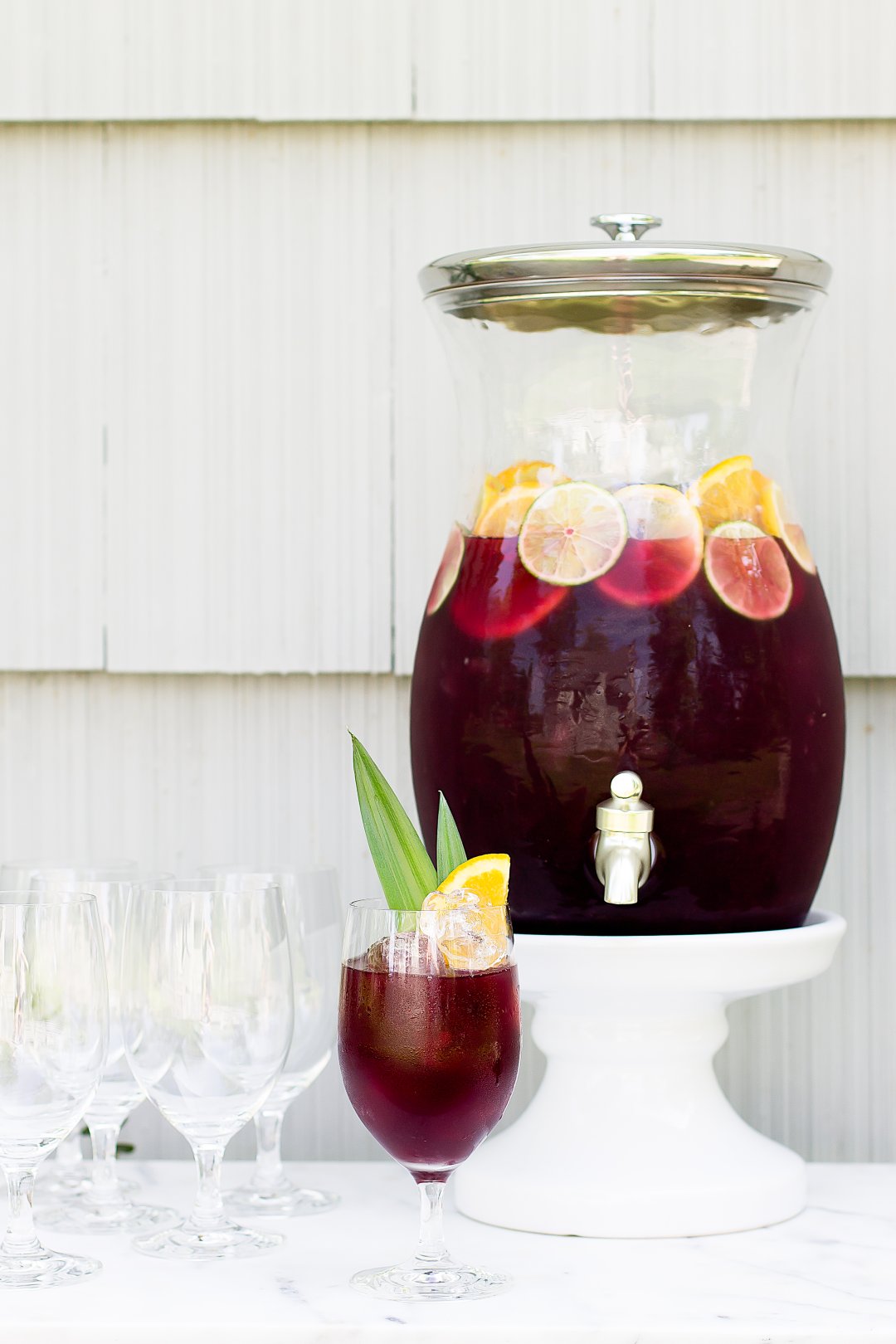 This recipe is versatile as well as tasty.  According to Colleen, the citrus gives this red sangria a decidedly summer twist.  You can use a variety of citrus fruits to get the most complex flavor profile possible. In addition you can add fresh pineapple slices to the sangria as well. Not only do they add a sweet note which can cut the acidity from the wine and other fruit, the are delicious to munch on them afterward! The wine soaked fruit is a wonderfully refreshing but decadent summer treat.  Last, feel free to swap in apple cider for the pineapple juice and apple slices for the citrus to make a fall version when the weather starts to turn chilly!
Stay tuned for more cocktail recipes from the Good Drink including a white sangria that will have you planning a party just to serve it!
Products included: Schott Zwiesel Goblets // Rhodes Drink Dispenser Stand // PB Classic Acrylic Drink Dispenser
Save