It's the worst when you pull out your poolside treats and they're melted from the sun but we have just the solution with these DIY macarons that can withstand the summer heat created by the lovely Cayla from Pankobunny. Take a look to see how you can make these tasty bites in less than 20 minutes!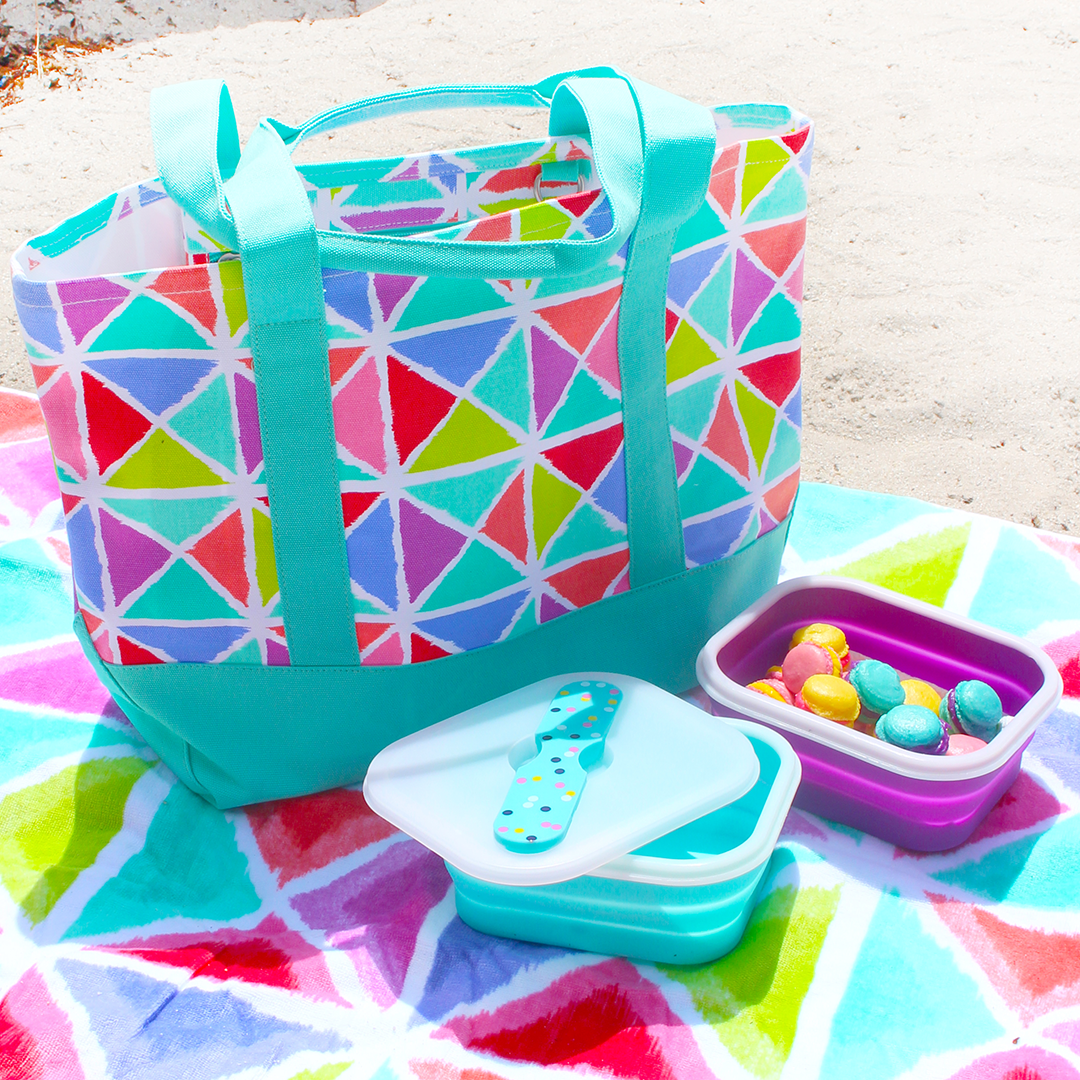 Ingredients (makes about 30-35 macarons)
– 1 cup confectioner's sugar
– 3/4 cup almond flour (not almond meal)
– 2 large egg whites
– pinch cream of tartar
– ¼ cup superfine sugar
– ½ tbsp fresh raspberry puree, strained
– ¼ tsp vanilla extract
– pink and blue gel food coloring
Ganache Filling
– 8 oz. high-quality white chocolate
– ¾ cup whipping cream, heated until almost bubbling
– pinch of salt
– your desired food coloring
Directions
1. Combine the confectioner's sugar and almond flour in a bowl, then sift 3 times.
2. Place the egg whites in a large bowl and beat with an electric mixer until foamy. Add the cream of tartar, then beat until soft peaks form. Add the superfine sugar and beat on high speed until stiff peaks form. Sift the dry mixture into the egg mixture and gently fold to combine.
3. Divide the mixture into 2 bowls. Add the raspberry puree and pink gel food coloring to one bowl and stir to combine. Dye the other bowl bright blue.
4. Place the batter in piping bags fitted with large round tips and pipe 1-inch rounds on baking sheets lined with parchment paper. Wet your finger with water and smooth the top of the macarons. Tap the baking sheets on your countertop a couple times to remove any air bubbles. Let the macarons sit at room temperature for 30 minutes.
5. Set your oven to 375F, heat for 5 minutes, then reduce the heat to 325F. Bake the macarons, one sheet at a time, for 6-8 minutes, rotating halfway through. After each batch, increase the heat to 375F, heat for 5 minutes, then reduce to 325F and pop the next sheet into the oven!
6. Allow the macarons to cool on the sheet for 2-3 minutes, then transfer to a wire rack to fully cool.
To make the filling:
1. Place the white chocolate in a microwave-safe bowl and microwave for 30-second intervals until fully melted. Add the hot whipping cream and a pinch of salt and mix until fully combined.
2. Divide the ganache into as many bowls as you like and dye it your desired colours. Transfer the ganache to the fridge to chill until thickened.
3. Beat the ganache with an electric mixer until it thickens and slightly lightens in colour. Transfer the ganache to piping bags fitted with round tips.
Assembly:
1. Pipe the ganache onto half of the macarons and gently place another macaron on top. Enjoy!
Click here to watch Pankobunny's DIY Macaron Tutorial Video.
Click here for more DIY Recipes.