Televised awards shows are a fabulous reason to bring people together for a night of fun, food, and — of course — cocktails! If you're gathering for Hollywood's biggest night, make sure you're prepared to toast the winners in style. Our dear friend, master mixologist Colleen Jeffers of the cocktail blog GOOD DRINK, shared one of her favorite creations that's absolutely perfect for the occasion: The Red Carpet! Take a look below for the wonderfully simple recipe, then raise a glass to the stars of the silver screen!
2 oz chilled Aperol

¾ oz fresh squeezed / strained blood orange juice

4 oz chilled dry sparkling white wine (like Champagne, Cava, or Prosecco)
Directions
1. Fill a large coupe (like the PB Premier Coupe) or highball glass with ice.
2. Pour in the chilled Aperol and blood orange juice, then top with the sparkling wine.
3. Garnish with a blood orange wedge, serve, and enjoy!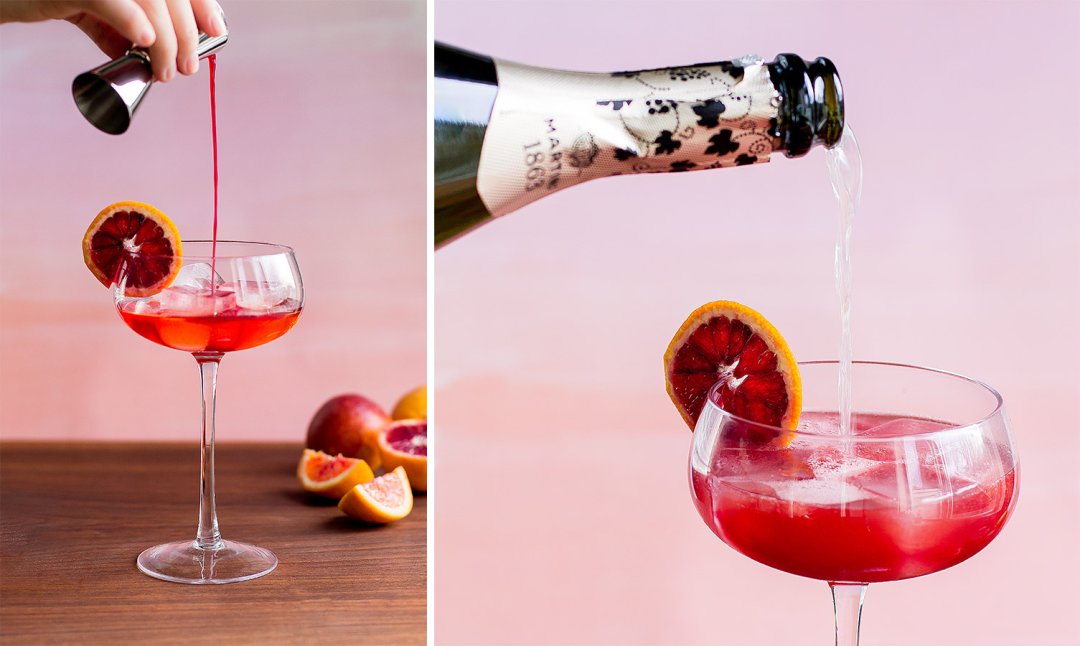 .
.

This cocktail is a seasonal take on the Aperol Spritz using blood oranges (which are best this time of year) to achieve a vibrant 

red

 hue
Sticking to just three ingredients makes this cocktail incredibly quick and easy, and you don't even need a cocktail shaker — this one is built right in the glass!
The sparkling wine makes this cocktail perfect for awards show-viewing (because what says "Hollywood's biggest night" better than Champagne?)
The higher-than-average capacity of the PB Premier Coupes makes them perfect for this drink — you can include ice while still showcasing your bubbly
This cocktail is low ABV, so you can do your own step-and-repeat (emphasis on the repeat) all night long!
.
Colleen Jeffers is a cocktail stylist, photographer, and recipe developer based in Portland, OR. Find her simple, seasonal recipes on the @colljeffers feed or the Good Drink blog.