Have you noticed how difficult it can be to choose the perfect picture frame for your newest piece of art?  We will admit to several pieces of art we loved sitting in our closet due to our inability to choose the right frame for display.  Fortunately, we spoke to one of our in-house stylists and picked his brain to for the things we need to consider when selecting a frame.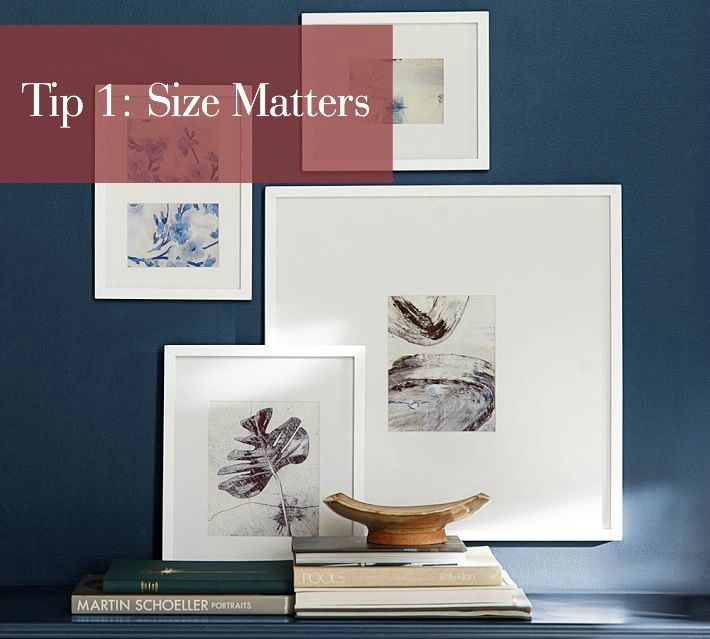 Knowing the dimensions of your artwork allows you to begin to select the proper frame to coordinate with the art piece.  Frames with oversized mats are quite popular and can make a small piece of artwork look impactful.  However, frames with thin profiles typically do not work with larger pieces as they tend to not have the visual heft required.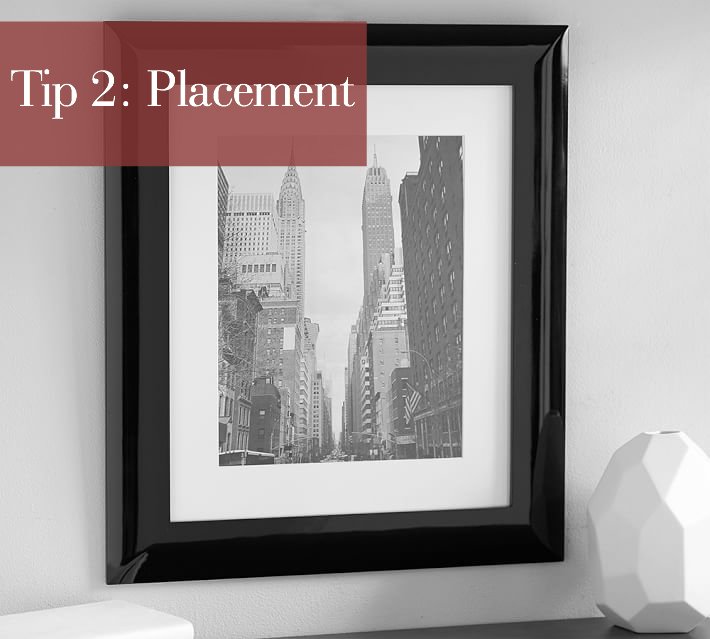 Determining where you will be hanging your art once framed, helps with determining the best frame.  If a wall is tall or narrow, than a portrait frame may suit the space best.  Likewise, if a wall is wide, then selecting a landscape frame is your best solution.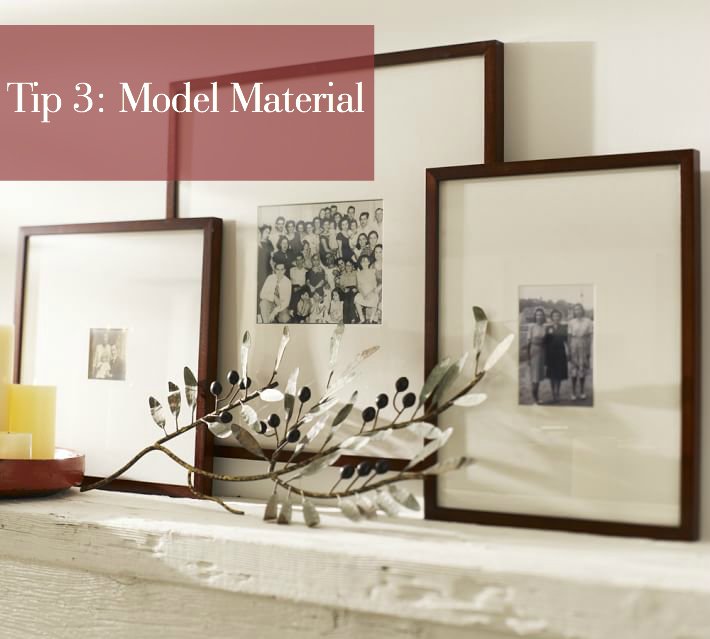 Selecting the proper material of your frame can greatly influence how a piece of artwork can feel in a space.  Typically, metal frames are associated with a contemporary aesthetic and work well in more modern spaces. Wooden frames on the other hand come in much more varied styles and can run the gamut from rustic to modern depending on their finish.  We personally love frames with minimal detailing to avoid pulling focus from the artwork.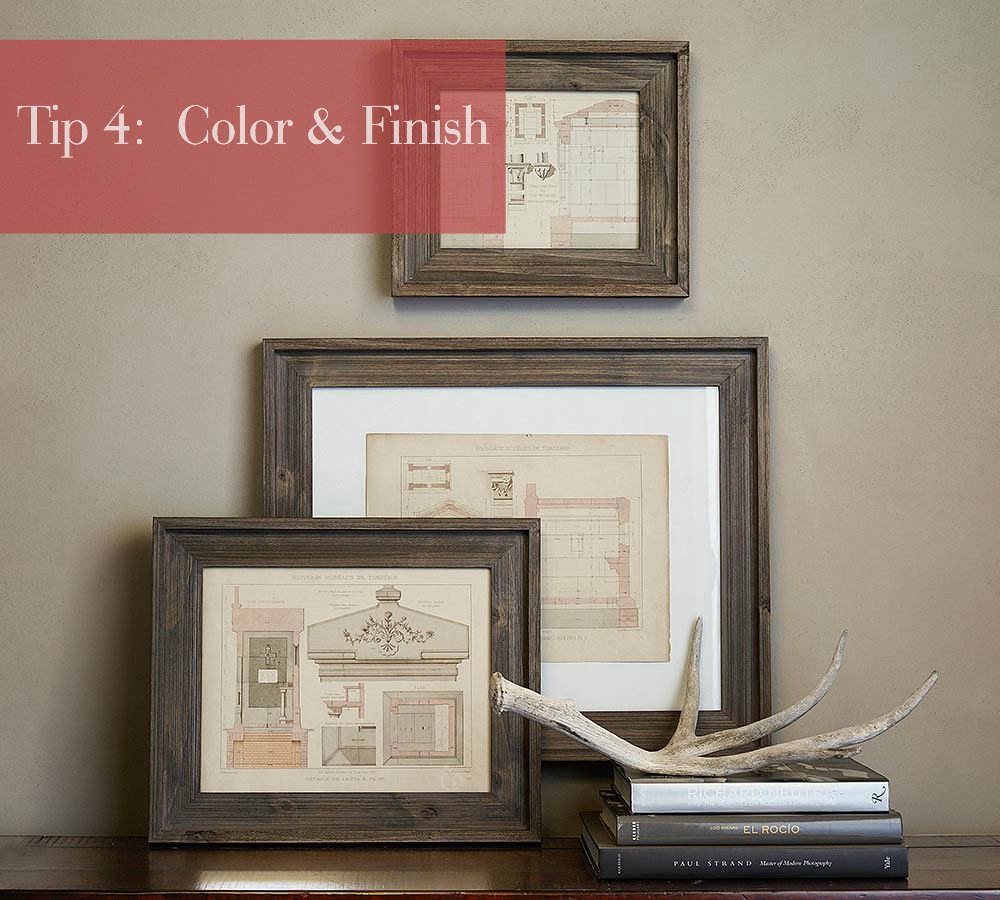 Frames come in a multitude of colors and finishes which all can impact the art piece.  Call us purists, but when in doubt, choose a classic color like white or black and have fun with the finish. Select a finish that compliments the room's décor and beware to avoid anything too thematic such as a barn wood frame in a rustic lodge setting.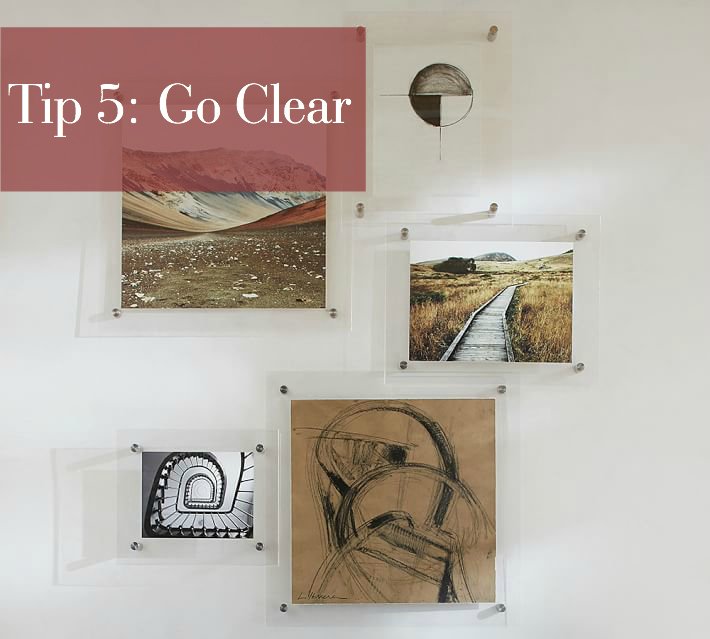 Sometimes, even when following all these tips, you still may not find a frame that suits your liking.  Well don't despair because sometimes the best framing solution is one you don't see.  We love the new trend of using acrylic frames to display art.  It's a really interesting and great way to showcase oddly shaped keepsakes.
Did you know you can turn your photographs and Instagrams into a gallery wall?  Our Studio Framing Service turns your personal photos of people, places and memories into art in just minutes. Choose from a wide range of frame sizes to suit any room in your home. You'll have the quality of a custom shop without the surprises – you will see exactly what you will get before you place your order.
Save