If you've ever been stuck in a marathon of home-renovation television, fallen down a décor-based rabbit hole on Pinterest, or double-tapped your way through dozens of photos of gorgeous rooms on Instagram, then you've probably been bitten by the home makeover bug. (We feel you.) If you want to swing a sledgehammer through a wall, but need to start slightly smaller, you've come to the right place!
Transforming a space in your home really is easier than you might think; the quickest, smallest changes can make the biggest differences. Take a look below and get inspired to take on a 15-minute room refresh of your own!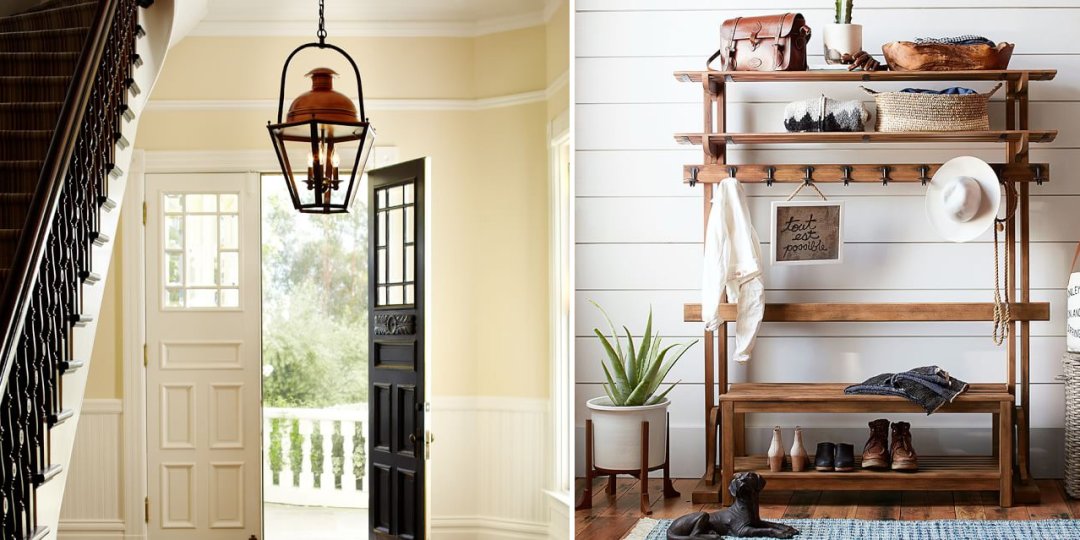 .
Your entryway is the first place you — and your guests — see when entering your home. It's one of the most-trafficked spots in your house, but it can be easy to ignore it when it comes time for aesthetic updates. Make things easy on yourself with a surefire winner: new lighting (like our Case Indoor/Outdoor Pendant). A new lighting fixture can transform a room dramatically, and your guests will be sure to notice a difference during their next visit.
Want something even easier? A hall tree (like our Declan Entry Hall Tree) can add function and fashion to an entryway in minutes, and its portability is ideal for renters and those who aren't looking for a built-in system.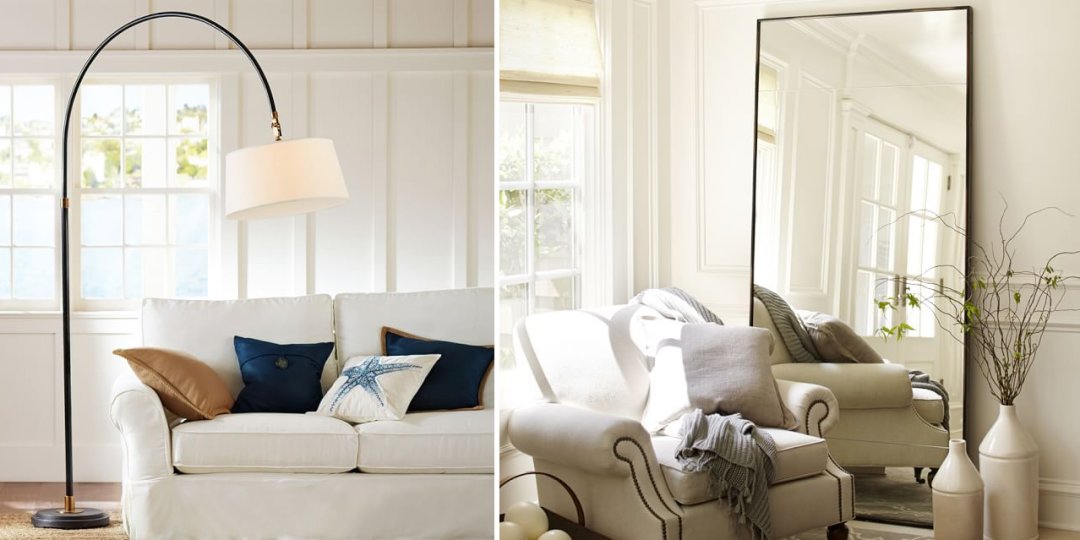 .
Your living room is likely one of the most-used spaces in your house, so keep it fresh and updated as you go. As with almost any room, new lighting goes a long way (like our dramatic Winslow Arc Sectional Floor Lamp). Working with a smaller space? Or maybe one that's a little dark? Adding a mirror of any size will help to brighten the room and make it feel larger, but our Berke Oversized Floor Mirror is sure to do the trick!
Another quick and easy way to completely rework a space in a snap? One word: Slipcovers. You can start with any one of our Slipcovered Sofas, like the PB Basic Slipcovered Sofa, the PB Comfort Roll Arm Slipcovered Sofa, or the York Roll Arm Slipcovered Sofa, and simply update the slipcover from there.
Gina, a buyer on Pottery Barn's upholstery team, shows you how easy it is to transform a family furniture fixture in a matter of minutes: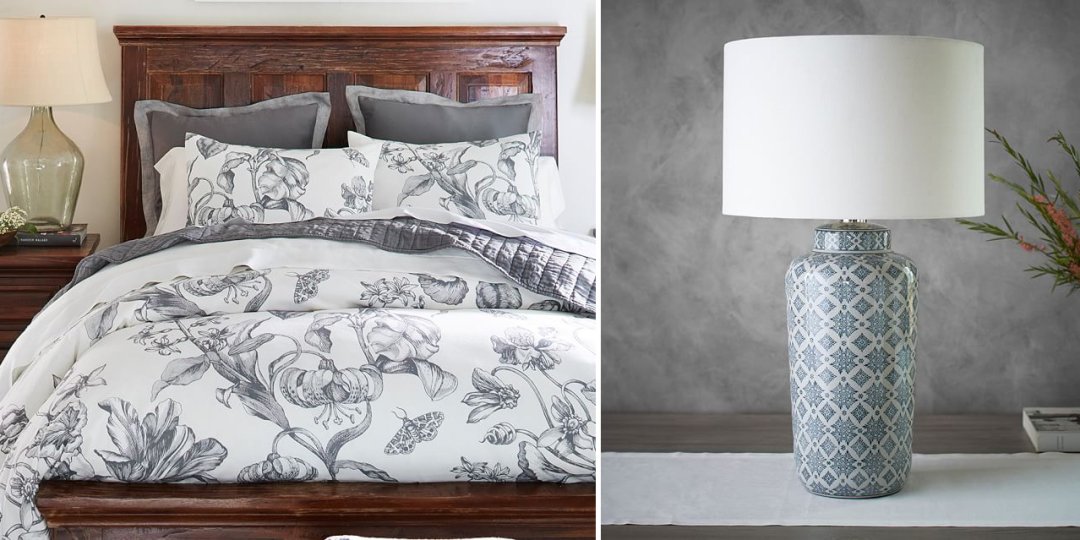 .
We all know that humans spend about a third of our lives sleeping, so making updates to the master bedroom is an absolute must! Whether you're lounging, reading, napping, or watching TV, your bed is home-base, so never let it get tired or boring. Not sure when to change things up? Just remember to update your bedding with the seasons; we're especially fond of our lovely Pippa Floral Print Organic Duvet Cover and Sham this time of year.
Bedroom lighting is another quick and easy way to make a room feel new in an instant. Skip boring or forgettable lighting and go for something bold, like our gorgeous Langley Ceramic Cylinder Lamp. This is your bedroom, so make it your own!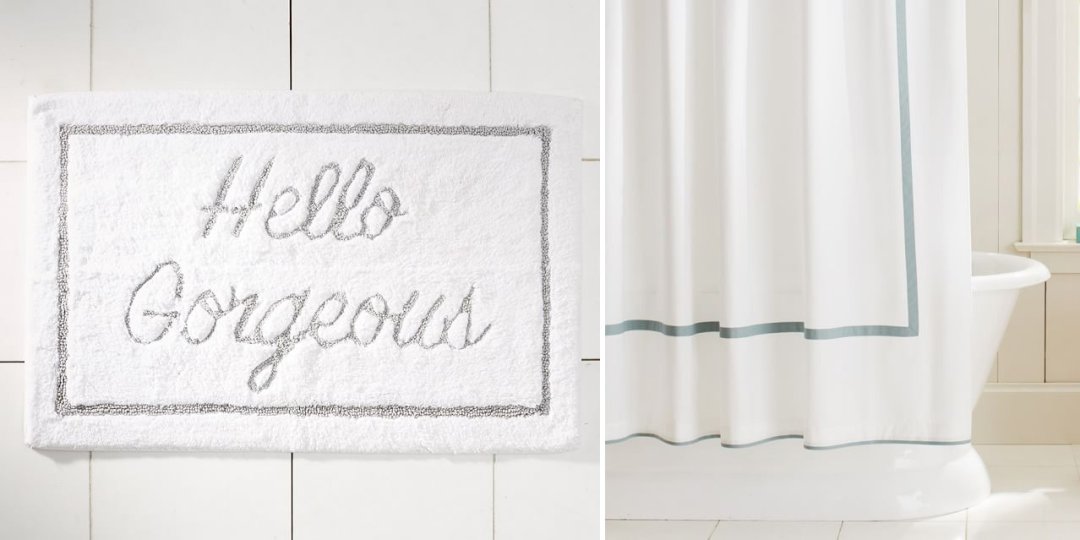 .
You know that feeling you get when you walk into a gorgeous, luxurious hotel bathroom? You can have that in your own master bathroom, too! Pamper yourself at home on a daily basis, and start each day with a boost of well-deserved confidence from our wonderful Hello Gorgeous Bath Mat. Let the amenities continue to the shower, where our classic Morgan Shower Curtain will make you feel like raiding the mini bar and ordering room service.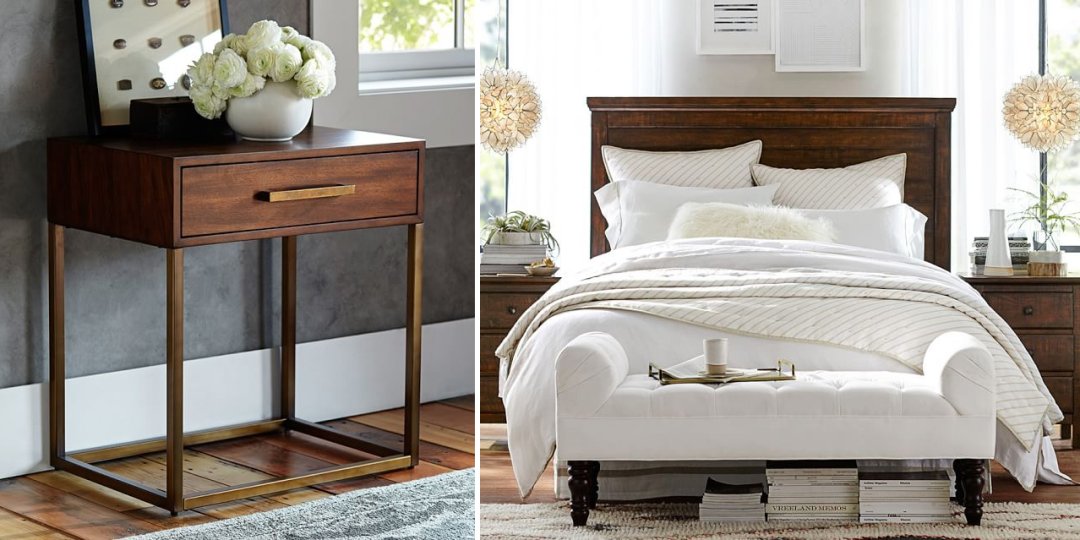 .
You may never be the one to stay in your own guest room, but to your guests (especially the frequent ones), little updates can really go a long way. Swapping-out an entire bed frequently may be unnecessary, but making updates to smaller pieces of furniture can work wonders, like adding our eye-catching Fitz Bedside Tables. As with most other spaces, refreshed lighting (like our Capiz Pendant) will be especially noted and appreciated by overnight guests.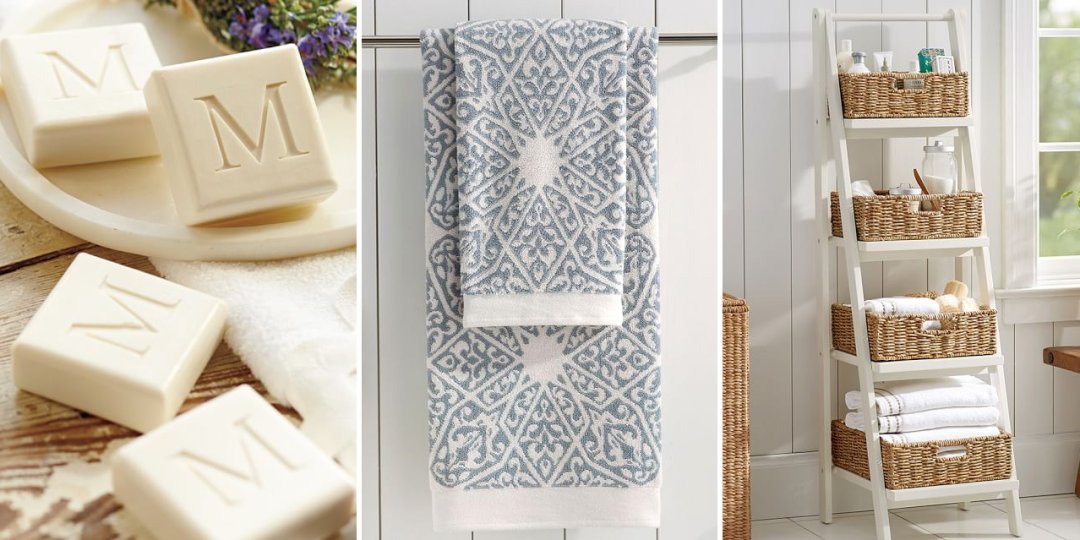 .
One of the best parts about being a good host or hostess is finding ways to delight your guests. One way to do that? Swapping-out that plastic soap bottle in your guest bathroom and replacing it with our charming and memorable Monogrammed Square Paperwhite Soap Set.
Just like new bedding in the bedroom, guests will also appreciate an update to the guest bathroom towels (we're partial to our Penny Jacquard Organic Bath Towels). You can also refresh small pieces of furniture or storage solutions in your guest bathroom, like adding our Ainsley Ladder Floor Storage with Baskets. The smallest changes in a room like a guest bathroom can make all the difference, and keep your guests coming back again and again!
Featured products: